What's New in Morzine Avoriaz Winter 2020
28th November 2019 | Morzine
Morzine Avoriaz is, as we're sure you know, located in the Portes du Soleil which is Europe's second largest ski area. A lovely, family resort, we have often mentioned Morzine's great track record when it comes to events, especially those for the whole family. This year, Morzine has a few less developments on the whole but some that will make a big difference to the resort's accessibility.
If you hadn't heard, Morzine Avoriaz will be opening this weekend (November 30 – December 1 2019) due to recent snowfall. 8 pistes will be open and groomed, accessible by 4 open lifts. With 40cm of snow in town and 70cm on the slopes, it's perfect for a pre-season run or two to get the legs warmed up! The resort will open again for the weekend of 7-8 December before officially opening the whole resort on 13 December 2019.
The biggest development to be happening in Morzine is the Project Morzine Avoriaz 2020. For completion in 2021, this €50m project will turnaround the base of the resort and access to altitude.
o Express Morzine-Avoriaz lift to be started 2019 and link the two resorts faster
o New base station to be located top of the Rue du Bourg
o Tunnel to be built from bottom of the Pleney lift to new lift station overlooking supermarket carpark
o Tunnel will have moving walkway
o Beneath new lift station in La Plan (current carrefour carpark) will be a new bus station
As for lifts and pistes, there are 2 of each.
o In the Nyon area, red piste 'l'aigle rouge' is getting a new route from nyon peak to nyon plateau. The final result will be a 2km long piste.
o In the Pléney area there will be a new blue piste which will run from the top of the Belvedere chairlift. The piste will be new variante of the grizzly, also known as Piste G.
o 2 new chairlifts (each carrying 6 people) will transport people between Morzine Avoriaz and Champery – The Swiss Sector.
The Nyon Snowpark is also being remodelled, to give more routes, jumps and designated freeride areas. It'll be now known as the Eagle Park Morzine Nyon.
In a bid to become more eco-friendly…
Morzine is joining the other ski resorts who are attempting to 'go green'. Starting with the Town Hall, where the communal buildings have been kitted out with energy efficient wood-fired heating systems, and they have started to distribute electric cars to staff members. There is a definite local drive for local businesses to find ways to continue to operate in ski resorts without impacting the surrounding area or contributing to the global ecological crisis. Many businesses are also opting in to do their bit.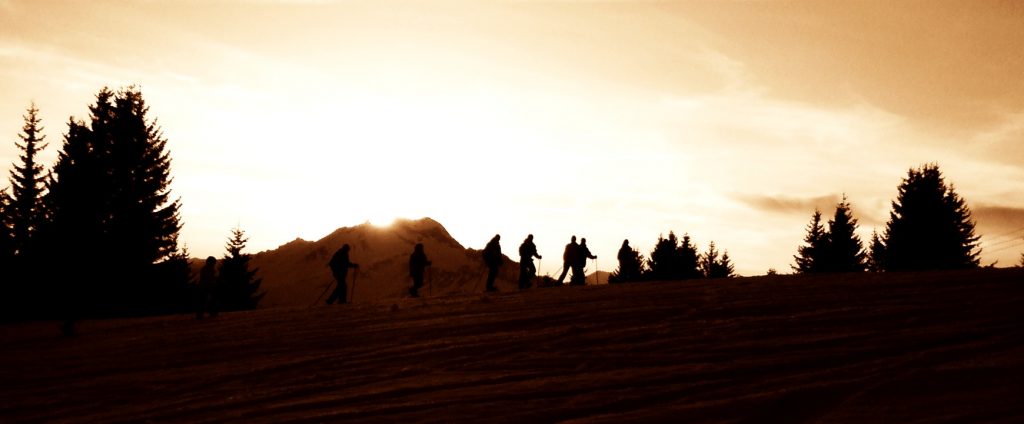 If you're looking for new evening experiences…
Then we have 2 of those too! The first is a torchlight snowshoe and aperitif (or dinner!). Grab your raquettes and take a walk through the forest by flaming torchlight, rounded off with an aperitif. Or, to make more of an evening of it, opt for a fondue dinner in a refuge.
If you're looking for something a bit different, then this next one's for you! All the rage in big cities like London at the moment, try your hand at Morzine's very own escape game! The 'Evil Villain's Lair' is complete with realistic scenery. It should take you around an hour to complete all of the challenges and puzzles; but will you be able to solve them and escape, or will it beat you!?
Lastly, and for good reason. Who knows if the reports are true or not but it is rumoured that Tom Cruise has been spotted in the area. 'Sources' (however credible!!) say that he has been looking for locations for his next film in the Chablais region – between Morzine and Samoëns. The question forces itself as to why he's doing location trips himself and not a producer? But keep your eyes peeled just in case!