If you own property in the French Alps and mainly visit during the winter season in order to ski, then you may not be aware of the country's hunting season. Likely, if you normally visit between September and January and like to have a good old ramble into the woods then you'll have come across the signs, if not the hunters themselves. You may be, as I originally was, naïve as to the things you need to be aware of during this season when living in rural France; things which are particularly prevalent if you like to hike or own a dog.
Hunting in France, especially in the Savoie area, goes back hundreds of thousands of years; scripture and law from as far as we're aware of can be seen to reference it. France has the largest number of hunters in the world, with some 1.5 million hunting licenses permitted every year. In the Savoie in particular, it is a very traditional activity for (mainly) fathers and sons and grandsons alike. It takes up every Saturday, Sunday and Bank Holiday. It comes with ritual and hierarchy; it's community.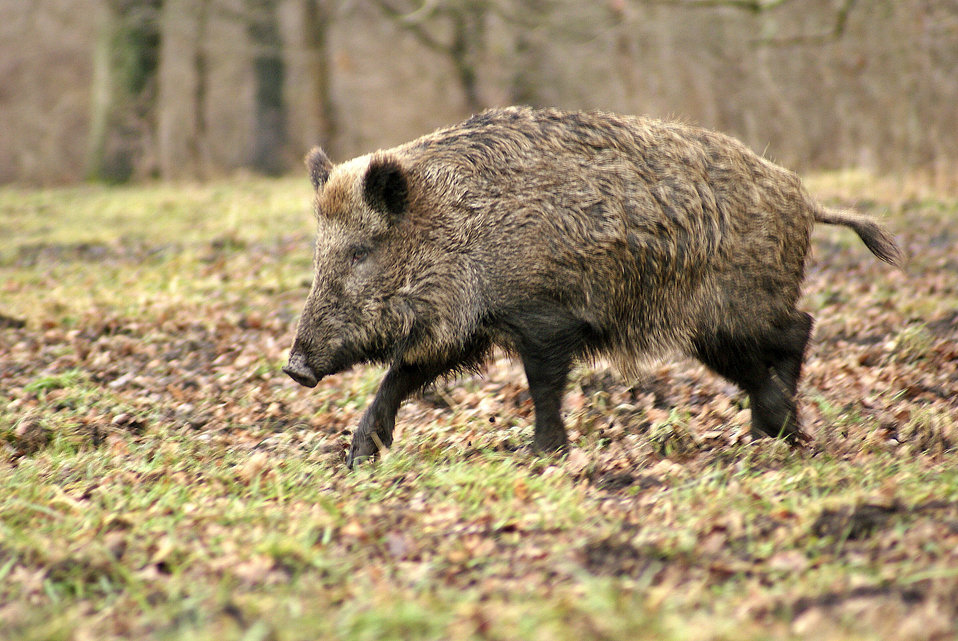 But in certain areas of France it is not just a pastime; there is a real need for hunting to cull the animals. Living in a place such as the Alps, wild animals are both a beautiful joy and a real threat. This week around Moûtiers (which is the gateway to Paradiski, Les 3 Vallées and even The Espace Killy), has been at a total standstill due to a landslide caused by the sheer amount of wild boar that are currently 'at large'. Living side by side with wild animals is a blessing and something that we appreciate every day, as we come across a deer grazing just above our house, but something that we must understand the nuances of.
In France, less than 15% of all animal species are allowed to be hunted; in the Savoie you'd expect that to mainly be wild boar, ibex, chamois, marmots, grouse, some birds of prey and of course, deer. The culling aspect is managed at a regional level, in order to analyse the ecology of the area and ensure that wildlife is maintained.
Licenses and Legalities
Being able to go hunting in France got considerably cheaper since Macron halved the cost of the license (to around €200); but it isn't just cost alone. Your hunting license permits you to hunt in a particular territory but must be renewed every year. To gain your license you must pass a theory and practical exam by the National Hunting and Wildlife Agency (ONCFS) and have taken their obligatory training course first. You have to be just 15 years old to do this. If you're under 15 and want to partake in the family outings then this is not a problem, you just have to be accompanied by someone who has held their license for more than 5 years (and been on another training course) and can only have one rifle between you and your accompanier.
It can't be denied that the practices are in place to try and make hunting controlled in France; the theory exam covers knowledge of wildlife, hunting, rules and laws and arms and munitions. You have to get 75% on both the theory and the practical in order to pass. In the practical you're even tested with blank firearms to see if you attempt to hunt an animal that you shouldn't. All of this is fantastic; if the sport is regularly trained in, and they haven't had a nice long lunch in the middle of the day.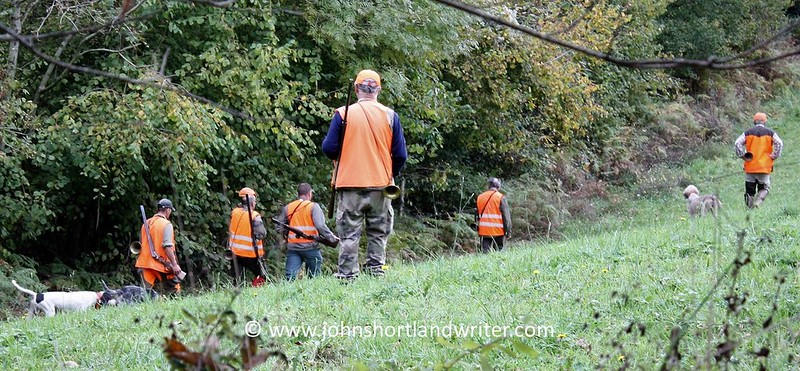 Whilst it's largely kept out of public knowledge, the hunting groups do in fact run fairly infamously. The season is not without its accidents. In the average hunting season (roughly 5 months long) there are around 150 'accidents' and 20 people killed from hunting mishaps. One of these was a Grandfather who accidentally shot his own 13-year-old Grandson; it just doesn't bear thinking about. Most recently you may have heard about the cyclist who was on a mountain bike trail in Morzine and got shot dead by a hunter mistaking him for a deer, or the elderly man who shot some walkers out for their Sunday walk. Hunters have to have insurance (assurance obligatoire de responsabilite civile), but this is little consolation if your life has already been impeded or taken.
Hunting on Sundays to change?
The recent coverage over the (sometimes) recklessness of hunters has certainly increased and the ASPAS are currently protesting a hunting ban on Sundays. At present in the 3 Valleys, hunters can hunt on a Wednesday, Thursday, Saturday, Sunday and every Bank Holiday. That means that all of the days that the children are off school and you might want to venture into the wild on a hiking adventure, or out on your bikes, you are at risk of running into a hunting party. And I have to say, this really takes the pleasure out of living in such a beautiful and adventure-full area. This isn't to say that they're not trying. Caught in the middle between the very-real need to cull, age-old traditions and time that is held sacred by families, there is now an app where you can (in theory) track where the current hunts are happening in your area; a hope that both can live side by side.
I've come across hunts quite a bit in my time living in the French Alps, as we are always out hiking and have an extremely active dog who keeps us adventuring. I have to say that they have always been friendly and courteous to me; they've always been gentle with my dog and moved out of my way. I'm not sure if it helps that I live in the village and constantly kill them with kindness, but it definitely doesn't hurt. However, if my dog did chase one of their prey then I wouldn't like to imagine what might happen (by accident, or mistaken identity). The main risk is in fact the mistakes, it's being caught in the wrong place at the wrong time or being off the beaten track and in the way of a totally innocent and legal bullet.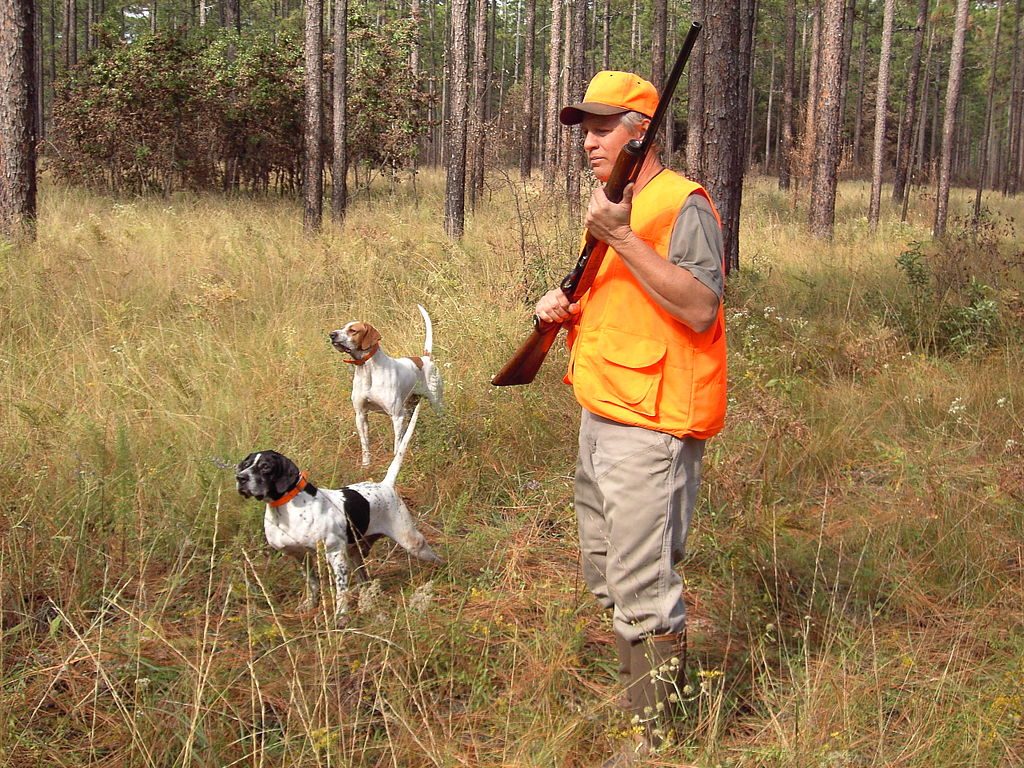 So what can you do, to still enjoy this beautiful place we call home?
Stay on the pathways. This isn't always a fail-safe, but it certainly helps.
Look out for the signs that there is a hunt in progress and avoid that area
Wear bright clothes and bright hats. There is a reason that hunters wear orange! (Deer can't see the colour orange, but it makes them stand out to fellow hunters).
Put bright colours on your dog. They should at the very least have a bright orange collar, but many people choose to put an orange jacket on them too. Hunting dogs wear bells on their collars and most locals opt for this as well; an added sign that it's not a wild animal.
Keep your dog under control. If it's running off into the forest on a hunting day then put it on a lead. If you see a hunt, call your dog straight back and put it on a lead so as not to get involved in the hunt.
If you have problems with hunters coming onto your land, legally you can prevent hunters from crossing it. Thanks to a 1999 ruling in European Court, hunters crossing private land can be ruled as a contravention of human rights; you have the right as a property owner to enjoy your land without disturbance or being put in danger.
We have to accept that hunting in France is a real community activity, and a real necessity for keeping the area in control. We can keep our fingers crossed that in the future we will have a Sunday free of hunting, but for now just enjoy getting outside, do your research as to the places to avoid and make the most of the national parks!