What to do in inter-season in Meribel
23rd October 2017 | Meribel
Lucky enough to own a Property in Meribel? Remember that outside of the summer and winter seasons there are still so many reasons to use it.  Here's our guide to whats open and what to do in the interseason: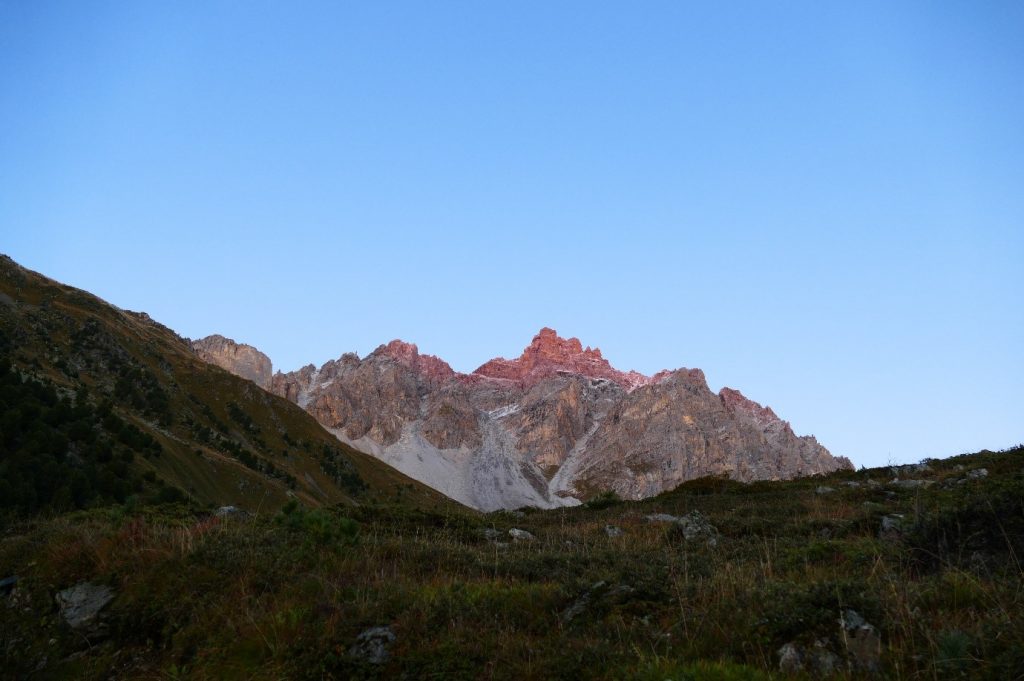 The beauty about the French Alps is that in the summer there is an abundance of activities to do right on your doorstep, and all for free. One of the main draws to summer in the mountains is the walking routes, and whilst the lifts being open in the peak months makes the access easier, there are still uncountable routes accessible whilst the lifts are closed. Admittedly, out of season you'll have to work a little harder for the views but this doesn't necessarily mean walking straight up the side of a black run equivalent! Even walks up to the top of the Saulire above Méribel are easily accessible if you have enough time, and if you can drive and park at the Altiport it makes it an even shorter distance. There are routes ranging from flat walks around Lac Tueda (Mottaret) to full-day hikes up Col de la Loze where you come across mountain swings and hammocks! Wherever in the Alps you are, there will always be walking tracks accessible from your chalet.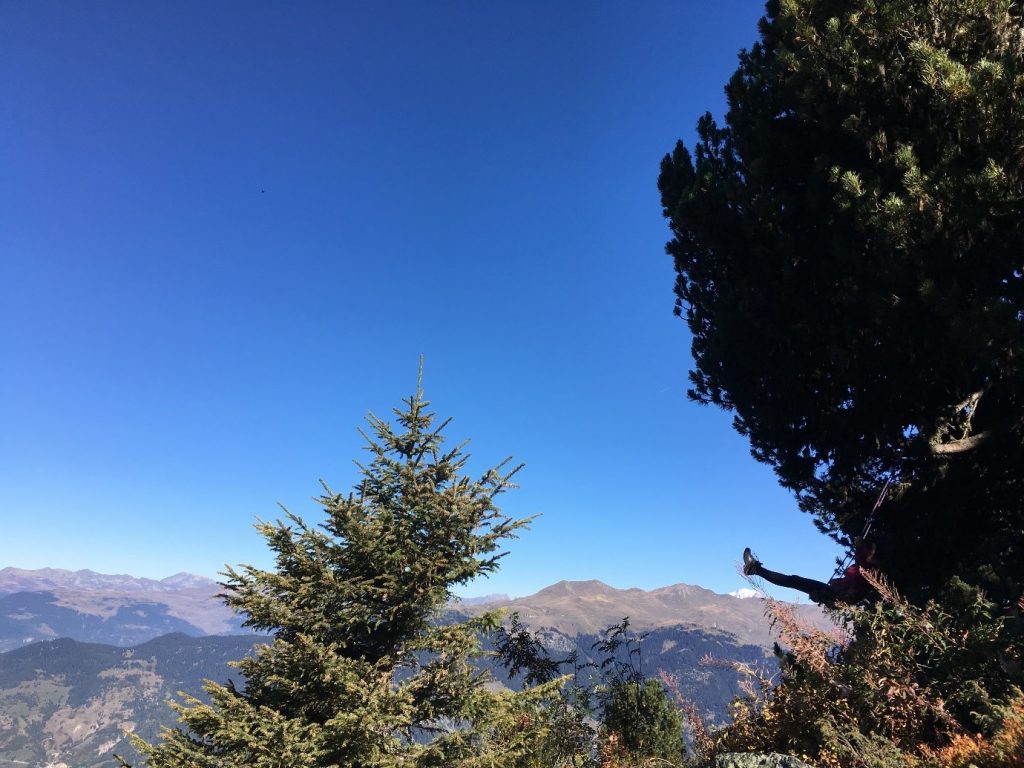 If you have your bike with you then September and October are a great time for road biking as the weather is a little cooler and generally the roads a little quieter! Avoid dusk as the sun tends to glare into your eyes, making it impossible to see where you're going, which is not ideal on a hairpin (or maybe that's just me!) In terms of mountain biking, it is possible but be prepared to cycle up the roads to reach the trails and be aware of cattle on the tracks!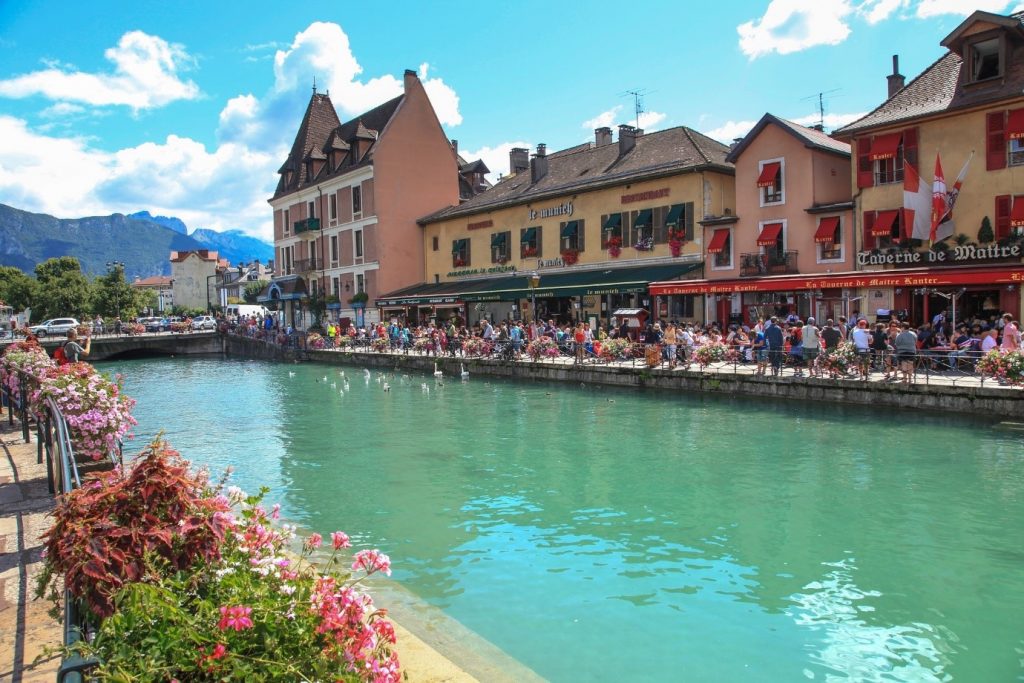 Local to The 3 Valleys is Annecy and the beautiful lake that it's perched upon. Most of you will have driven through Annecy on your transfers from Geneva, and marvelled at the turquoise waters but very few people have visited, purely due to the fact that there is no time on your short weeks ski holiday. Annecy is the closest place to do 'proper clothes shopping' with a huge array from boutiques to designer brands and there are restaurants and bars spilling onto all of the cobbled streets from the old town through to the lake side. There are a number of bike hire shops open here and to cycle around the lake is about 40km. Be aware that there are a couple of hills on the East of the lake, but nothing too painful! Tandems also available if you fancy a romantic spin (or can't be bothered to pedal!).
However, one of my favourite pastimes in inter-season (theme alert!) is a long lunch. Make like the French, and get into one of the few restaurants which remain open during September and October for a worker's lunch. See list below of the restaurants which came back to us about their opening times, but our favourite on the list is Aux Petit Oignons, located in Méribel 1600 and with an extremely good value worker's lunch on offer which is a generous 2 or 3 courses and served with their famous home-made bread. If you're feeling in the holiday spirit you can even indulge in a carafe of wine on the terrace whilst you eat, with temperatures varying during this season from absolutely freezing to shorts weather!
Practicality wise, for fresh bread, pastries or the odd lunch time accompaniment then pop to see Natalie at the Vival shop in Les Allues, who is open every day except Monday from 0930-1230 and has perfectly reasonable prices on most items.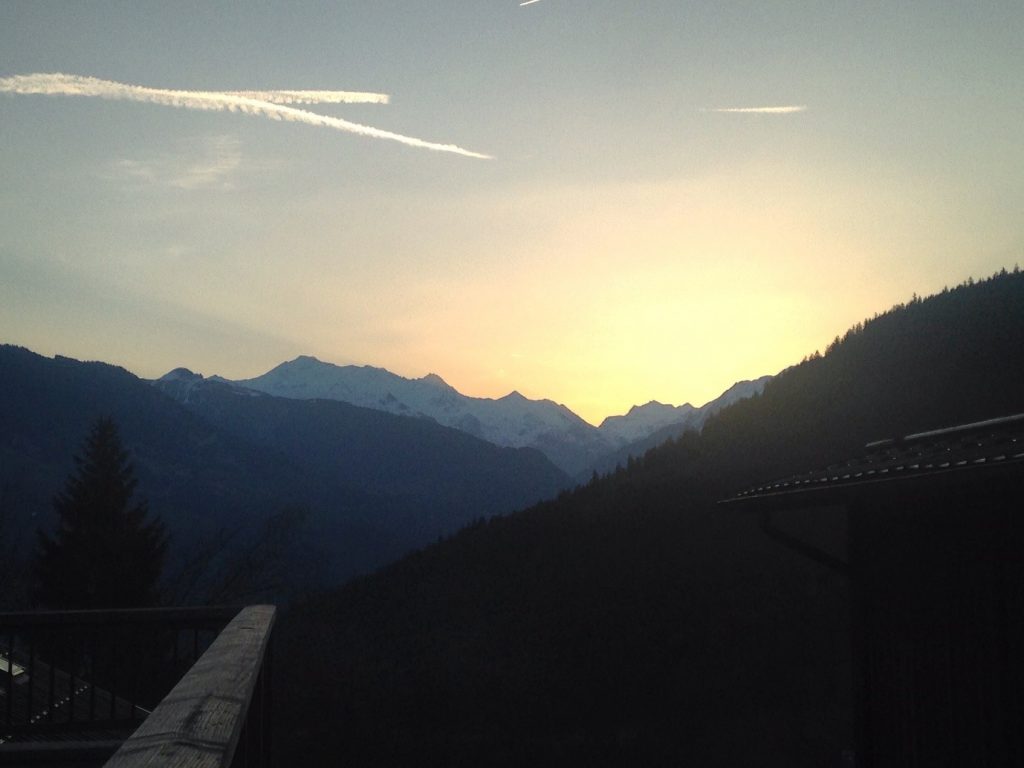 The inter-season is brilliant because it's quiet, and a moment of tranquillity before winter hits. The animals start to appear more frequently, especially around dusk, and if you're lucky you can hear the deer as rutting season starts. The nights start to draw in and the sunsets have an added warmth to their colours. It really is a season not to be ruled out, and the perfect opportunity to take some time out.
Restaurants Open:
Lodge du Village – Meribel Village – Lunch & Dinner – Every Day
Aux Petit Oignons – Meribel 1600 – Lunch – Monday – Friday
Tsaretta – Les Allues – Dinner Every Day
Evolution – Meribel Centre – Lunch & Dinner – Every Day
La Boulotte – Courchevel 1650 – Lunch – Monday – Friday + Friday Night Live Music Special!