Ultimate Alpine Date Ideas
27th February 2019 | French Alps
The Alps are an undeniably romantic place to be. The views are beautiful, the air is clean, you can be as remote as you want and there are a huge multitude of different activities on offer; from picnics to parapente flights over the mountains. We often find ourselves in the same old routine, whether we're at home or returning to our Alpine chalet on holiday. We tend to visit the same favourite restaurants. But one thing that's really started to stand out to me recently is how little of the mountains I've actually experienced. And how many restaurants I haven't yet tried. We are creatures of habit!
Next time you're in the Alps, why not splash out and try something a little different? We've put together a list of our favourite ideas to treat that someone special in your life, whether daytime or evening, splashing the cash or saving the pennies.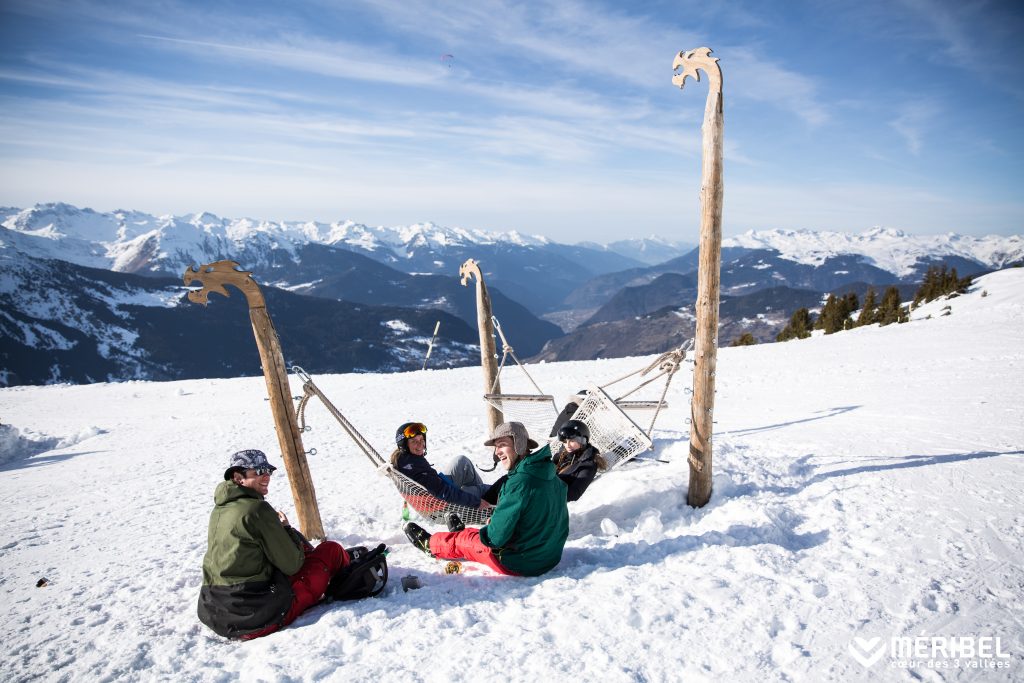 Romance on a budget
Head to some of our favourite picnic spots (top tip: this will be better received if it's sunny and the temperatures are above 10 degrees!) with a picnic. Pack your favourite picky lunches and a waterproof blanket to sit on. Really, whilst there are lots of designated spots sometimes it's even better just to pitch up somewhere you come across!
(Just make sure you're not in the way of the piste, can be seen by skiers and don't venture off the piste if there's an avalanche risk – that would be a sure fire way to ruin a picnic!)
Take your date to new heights
A friend recently proposed to his now-wife in a scenic mountain flight from Meribel, so I can confirm this is a winner! Available all over the alps, flights in little planes or helicopters are usually surprisingly good value and really do offer a new perspective of the Alps. Make a day of it by getting your flight in the morning and then heading for lunch or combining with another activity in the afternoon.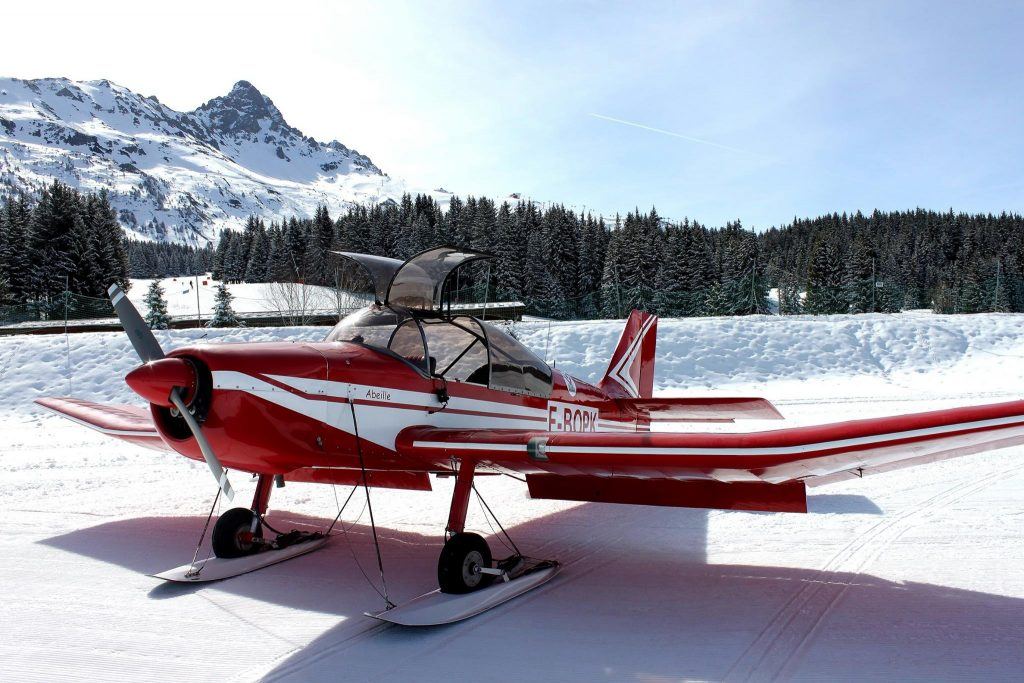 Get steamy
Is there a more deserved treat when you're skiing, than a pamper day?! We think not! You have two options here, either head to a spa and take advantage of the facilities like the steam room and sauna or take the hassle out of leaving the chalet, and book a masseuse to come to you. If you want other ideas of what to do from the comfort of your chalet, check out some of our other ideas here.
Run with the wild
Dog sledding is a big sport in the French Alps, and as such the chance to ride in one of the 'musher's' driving seats is a sought after experience. Picture yourself being pulled along by 6-8 dogs through the woods and across snowy landscapes. Available across the Alps, with a variety of options (some even available for children) be prepared for an adrenaline filled experience!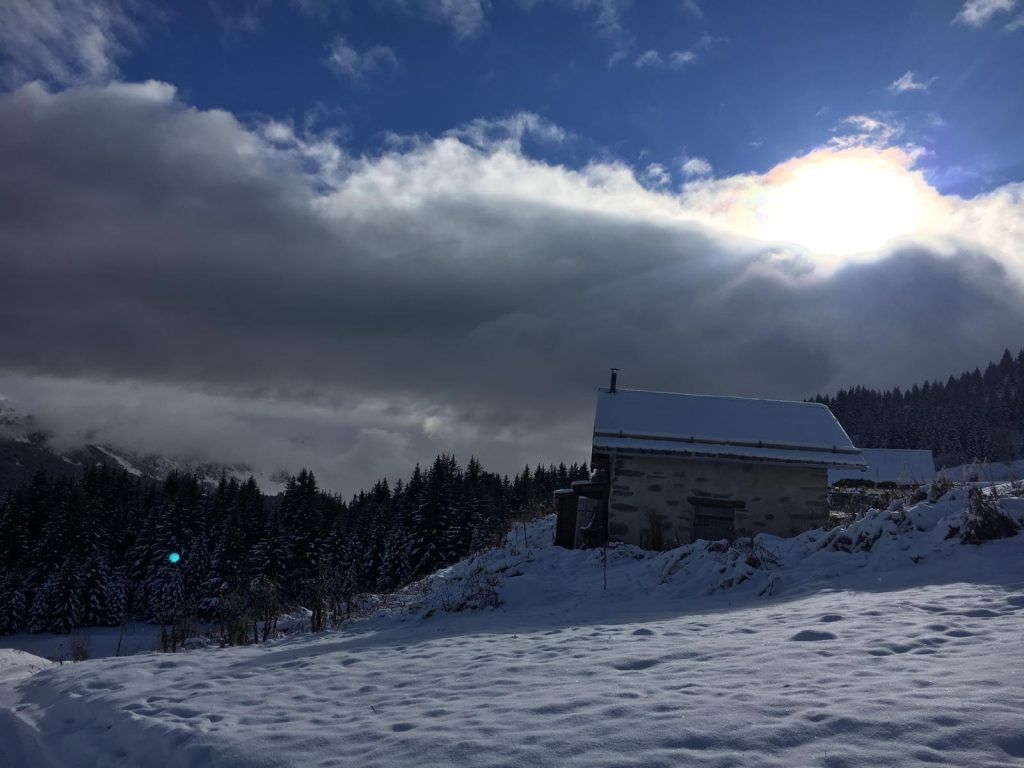 Get Remote & switch off
We're so connected to our phones, to technology and very rarely switch off – even on holiday. Find a local refuge in your area (you can ask at your local Tourist Office) and choose how to get there. Many offer transport by quad or skidoo, but if you want an authentic experience then we'd recommend hiking or even ski touring up to the refuge. You can get 'manned' or 'unmanned' refuges depending how remote you want to be. (There is also the option of some luxury refuges with wood fired hot tubs, so you can choose your level of comfort!) This is one of our favourite activities, and whether you go basic or luxury it feels like a really special night. If you're not sure what a refuge is – traditionally it was a wooden/stone hut where shepherds and travellers could seek 'refuge' from the cold for the night. Now, some still hold this style and you arrive with your own sleeping bags and sleep under their rough-and-ready blankets with your own fire. However, some are newly built and offer a remote experience with home comforts such as a warm, home-cooked evening in the meal and wine by the bottle!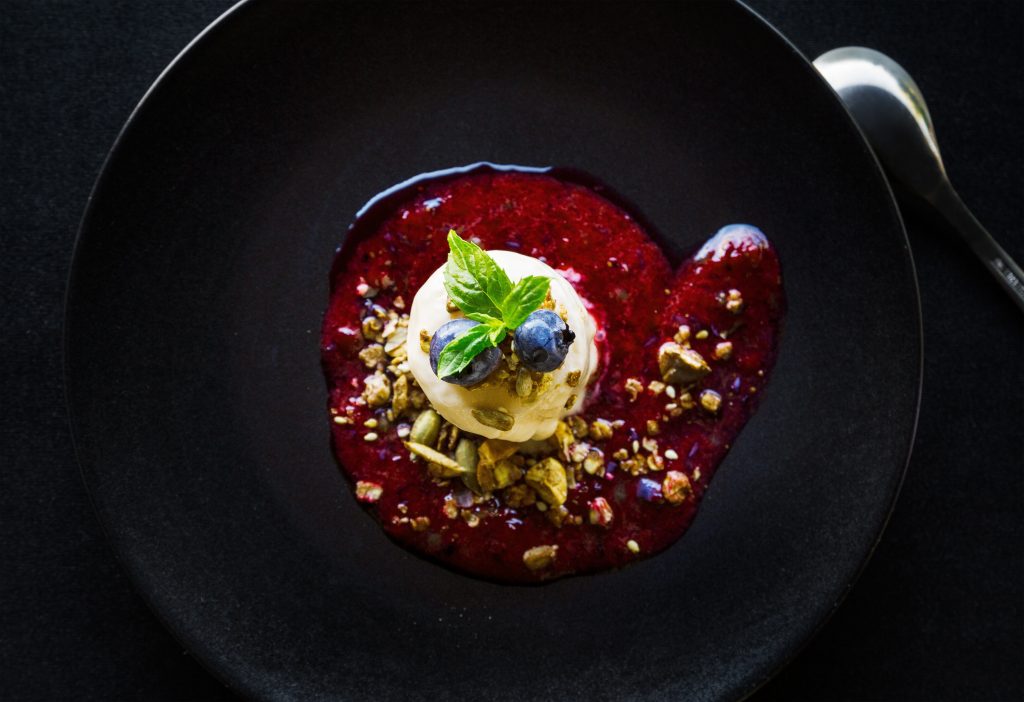 Go Michelin
One of the beauties of the Alps is the plethora of Michelin Guide and Michelin Star restaurants that we have on our doorstep. With a range of cuisines and atmospheres on offer, you're spoilt for choice if you want a special dinner or lunch. Make sure you book early to avoid disappointment. In fact, there is many a beautiful restaurant that may not have made the guide – and some even better as they hold a more discrete and authentic feel to them. Get chatting to the locals to find out the real best places to spend your evening.
Allez en France
The Alps have over time become more and more popular with tourists, and this is what gives us the huge amount of wonderful activities, restaurants and pistes that are on offer. However, sometimes if you're in one of the main ski resorts on a busy week it can feel very British. Take the opportunity to go and explore. Seek out the tiny French wine bars, sit in a cramped little room on a stool and order charcuterie with your local wine. Stumble through a conversation in Franglais with the locals and soak up the atmosphere. I'm not going to tell you my favourite little spots like this…they're better if you've sought them out alone!
Whichever resort you buy your dream alpine property in, there is so much on offer on a day to day basis. Think outside the box and with the right concierge service it's very likely that someone can make your perfect day come true, whether treating someone special or just celebrating your birthday with friends. Enjoy!