Making the Most of your Luxury Chalet
28th December 2017 | French Alps
There's nothing quite like a beer, vin chaud or glass of champagne during après-ski, after a hard day on the legs, or dancing in your ski boots before the trudge back to your chalet. And whilst this is often part and parcel of an amazing ski holiday, sometimes you might just fancy something a little bit different. Alternatively, if you've got non-skiers staying with you, or if you're out in the alps for a few weeks there may be a day when the weather's not great and you're just tired and fancy something a little more chilled.
The concept of an in-house massage is not a new one, but hiring live acoustic musicians or creating a fully-encompassing experience, whether as a couple, group, family or even hen dos and birthday parties is becoming more and more popular. Owning your own chalet is the perfect place to do this, from the comfort of your own environment where you can relax fully. Here's how we think you can create the perfect experience for an evening, afternoon or even a full day in The 3 Valleys (but of course the idea is applicable to any Alpine Chalet!).
1. Hire a Chef for a bespoke fine dining experience.
You can decide to have a full day of food from breakfast to lunch, afternoon tea and dinner or just for certain meals. Personally, I would hire a chef for the evening, and either request your favourite foods, or ask for a tasting menu with paired wines for a full evening of wonderful food and drink for you to sink your teeth into. The perfect ending to a day of pure pamper luxury if combined with the below! The chefs will normally work to a budget set by you and will shop, cook and clear down, saving all of the hassle. Contact our concierge service if you would like some chef recommendations.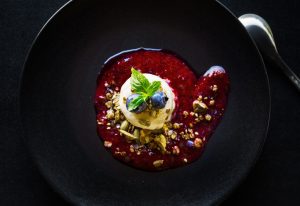 2. Do a Pilates Session.
It's all very well not wanting to ski, but if you're sore and achy from being on the mountain then Pilates is the perfect thing to stretch you out. The brilliant thing about a private Pilates class in the comfort of your chalet is that the instructor can cater the whole session to you, from one hour to a morning or afternoon. They can also adjust the class to cover what sort of session you're looking for, whether you want an invigorating workout or just a relaxing stretch session. This can also be incorporated to work any specific ailments. How about a sunrise class on the balcony of your chalet? Try Physio Led Pilates by Teresa Devitt; she will do a private consultation with you before the session begins to check of any injuries and will ensure that you don't do any damage whilst adapting continually and catering to all individuals within the session. You can contact her on Facebook or call her on +33 (0) 656 76 19 17.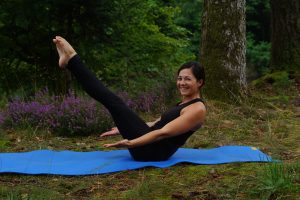 3. Have a Massage (of course!).
So you've had your Pilates, you're feeling relaxed and your chef is starting to prepare some culinary delights. Take the time to have a massage from the comfort of your chalet. Most Alpine masseuses offer different kinds of massage from aromatherapy to sports massage and there are even some offering alternative therapies like Reiki. We love massages from Three Valley Massage, who, whilst offering Swedish and deep tissue, also offer Quartz Crystal Massage and use 100% natural oils, including local speciality Genepi Oil! +33 (0) 647 07 71 27 // threevalleymassage@gmail.com.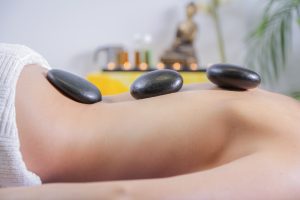 4. Have a beauty treatment.
To complement your massage, or as a good alternative, get a therapist to come and work in the chalet at the same time. Most of the companies in the Alps are used to working alongside someone else offering a complementary product. Whether it be a luxury facial, or your nails, an eyelash tint or waxing, then a Beauty Therapist is the perfect addition to your pampering afternoon. Beautibel offer all the services you could hope for and use all natural products, including a luxurious Neal's Yard range. Contact Claire at beautibel@outlook.co.uk or +33 (0) 695 96 51 35
5. Live music.
To round off the evening and perfectly accompany your chef's food, arrange a live acoustic session! Whatever kind of music you're looking for there is bound to be a band for you! This will really add a special touch to your evening and bring a different experience to your chef's dinner. We love Al Jones, who does a range of covers and also his own acoustic album depending on what you're looking for. You can contact him on Facebook or +44 7790 346438.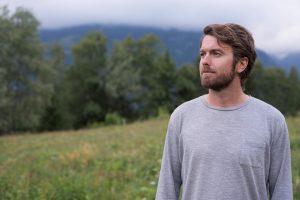 There are an infinite amount of possibilities of people who offer in-chalet experiences and services, the Mountain is your oyster! From wine and cheese tasting, to boxercise, to people who will come and create an ice bar! These are just a few of the options that we make a great luxurious and pampering evening from the comforts of your own home.