Insider tips: Marmalade Ski School's Top 3 Valleys Secrets
2nd January 2018 | French Alps
It's been snowing on and off throughout the Alps, locals have once again been caught out by not getting their snow tyres put on sooner (every year!) and the onslaught of seasonnaires arriving in resort has begun. We've loved hearing the news of people moving into and setting up their recently purchased alpine properties for the winter season. As the snow continues to fall, we caught up with Greg Jones from Marmalade, a 3 Valleys based Ski School who specialise in high-end instruction in Off-Piste and advanced skiers (perfect for alpine property owners who have been skiing for years!) to find out which bits of the 3 Valleys he most recommends!
All Time Favourite

"I'm actually really gutted about this"
If you've been keeping an eye on what's new in the Valley for this season then you'll see that the double drag lift 'Roc de Tougne' is being replaced with a high-speed chairlift. Whilst this is a fabulous development for the resort, ski instructors everywhere are mourning the loss of their secret area (apparently), worried now that it'll become busy and less of a secret haven.
Located next to the infamous 'Bartavelle Bumps' lies the Lagopede run, "a dreamy red run which is steep and grippy due to its North Facing location". Perfectly groomed and out of the way of the sun's harmful rays, Lagopede will remain next winter…but will the charm go once people can get there more easily?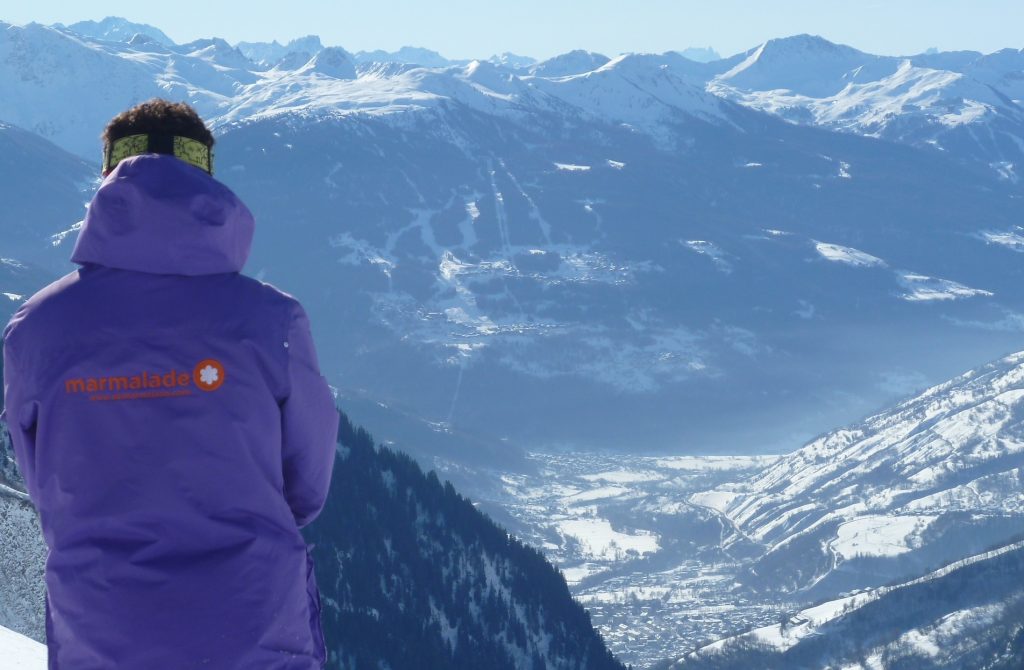 Best for Beginners wanting to step up a level

"Perfect for if you're just starting to dip your toes into blue runs"
Easy to reach from either Meribel or Courchevel, the Biollay Piste, Courchevel, is split into a couple of different areas, but is "a beauty" because it's perfectly groomed every single night (unlike some runs). If you've progressed on from green runs but are looking for a good transition area to build confidence, this is the one for you! It's not "off-camber" (which I'm told means it's quite flat), and remains a similar gradient throughout, meaning you can really relax into your rhythm. North facing keeps the snow in amazing condition, and if you want to avoid the slightly steeper section at the end you can avoid it by skirting around the side on the green run.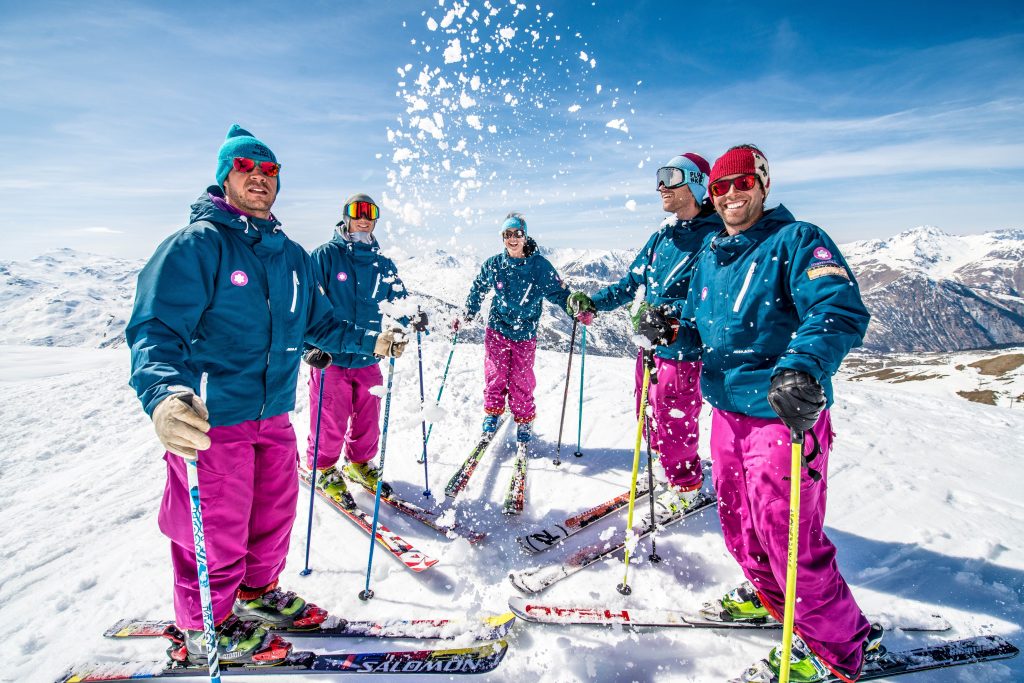 Off Piste Area

"A belter of a bowl to play in"
Located from the ridge along the top of the Creux Noirs lift, this bowl nestled between the Col du Fruit and Aiguille du Fruit is perfect "if you know what you're doing". With long runs and powdery escapades (as long as you don't go the wrong way and end up in the National Park!) this is one of Greg's favourite off piste areas in The 3 Valleys.
As with any off piste, the risk of avalanche is always present, but especially in a place such as this with so many variables and few exit points. Always ensure you have full avalanche kit on (including a minimum of transceiver, shovel and probe) and take a qualified guide with you – plus they can show you all the best routes and know the snow. The Marmalade team are all fully qualified, they don't employ any trainees so you know you'll be in good hands; the perfect way to enjoy the fluffy stuff!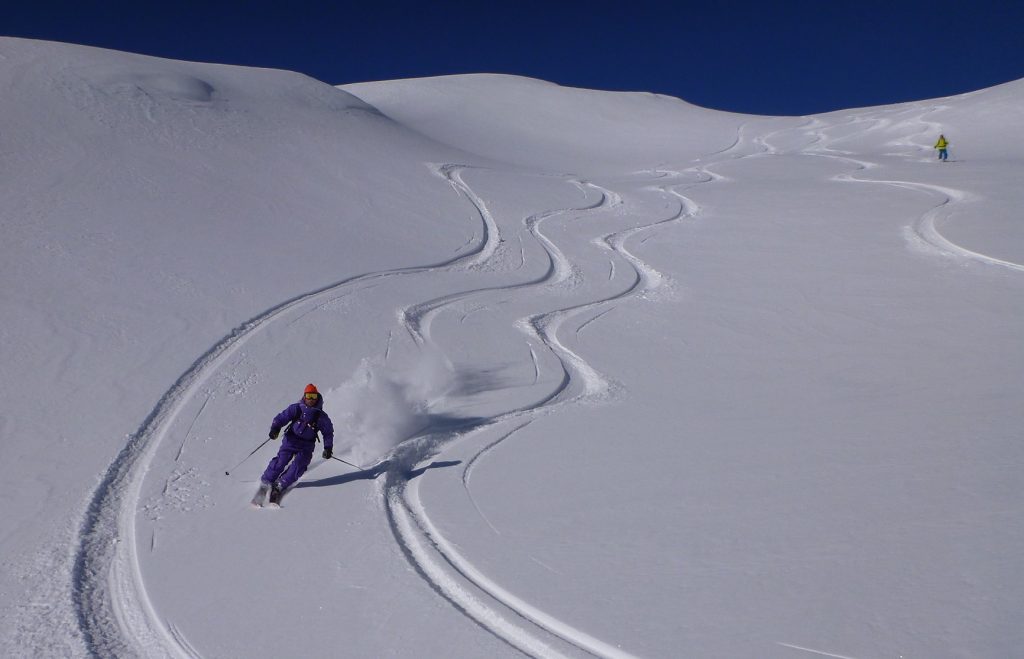 Achievable Black Run
"I mean, it's still a black run, but I guess you could call it an easy black"
I have personal experience of the Suisse run in Courchevel, and I love it. I've been skiing for a long time, so whilst I can get down anything, my perfect day is groomed reds and blues which are wide and cruisy, and this black is a firm favourite in my confidence builder section! Makes me feel like a rockstar on skis! According to Greg the Suisse run in Courchevel is pisted roughly every 3 days and is nearly always in good condition but especially on those days when it's freshly groomed. You can also cut onto it from a red run if you want to avoid the very top bit. This is a great place to take intermediate skiers if their goal is to ski a black run by the end of the holiday.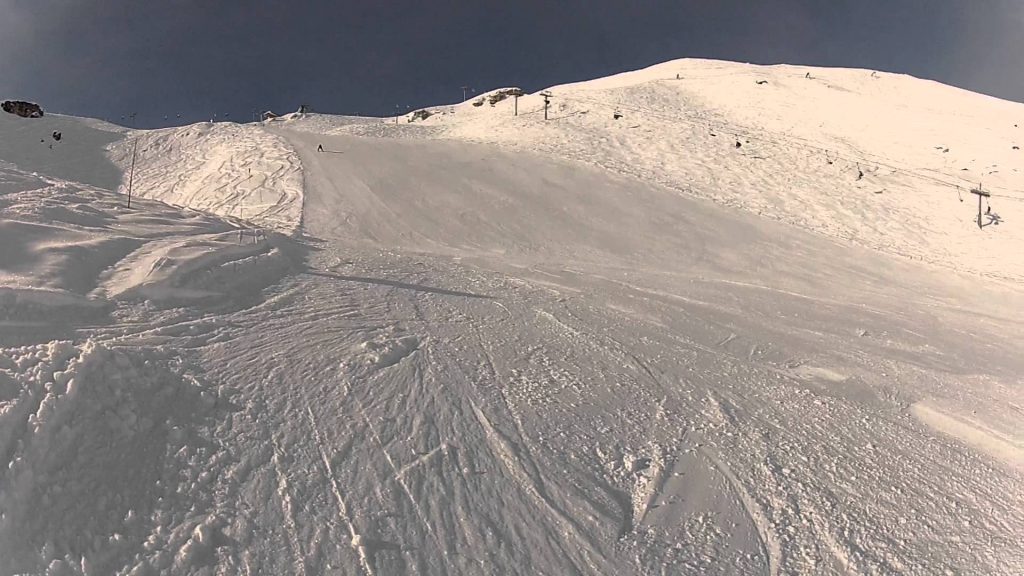 Greg's Top Secret tip to skiing….
"I used to hate moguls until I learnt how to do them"
Moguls; the word brings chills to my very core, as I'm sure it does yours. Big lumps of hell, placed there to catch you out. And sometimes you may manage a few, almost get into a rhythm and then still inevitably end up sliding face forwards or catching an edge.
"Ah, you see, there's the problem, your edges! Everyone is obsessed with edges and carving in the skiing world. For moguls you need to totally forget that and keep your feet – and therefore your skis – as flat as possible. Do the complete opposite to what you do on a piste. You need to be able to turn your feet quickly, which you can't do if your edges are engaged. You need to be able to turn your feet quickly before the next bump arrives!. Pole plant every single damn mogul and relax!"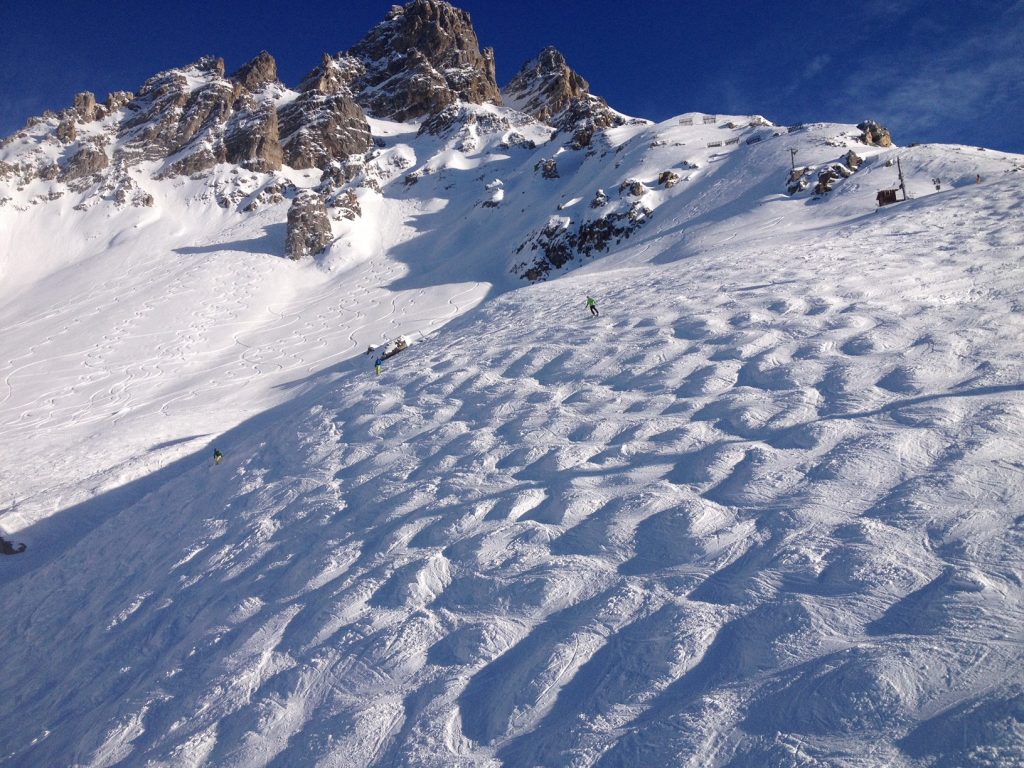 Friday Challenge?
"The Leg Burner"
Ski from the top of Saulire (2700m) to the bottom of Le Praz (1300m) without stopping and feel the burn! There are not many places in the world where you can ski on a groomed run for nearly a vertical mile uninterrupted! Ski from the top of the Saulire down to Courchevel 1850, pass under the bridge to the left of the Verdons entrance and onto the Plantrey run and then skidaddle (see what we did there?) onto the Brigues all the way into Le Praz, where you can treat yourself to a well-deserved beer or Vin Chaud! Promptly collapse into a heap on arrival!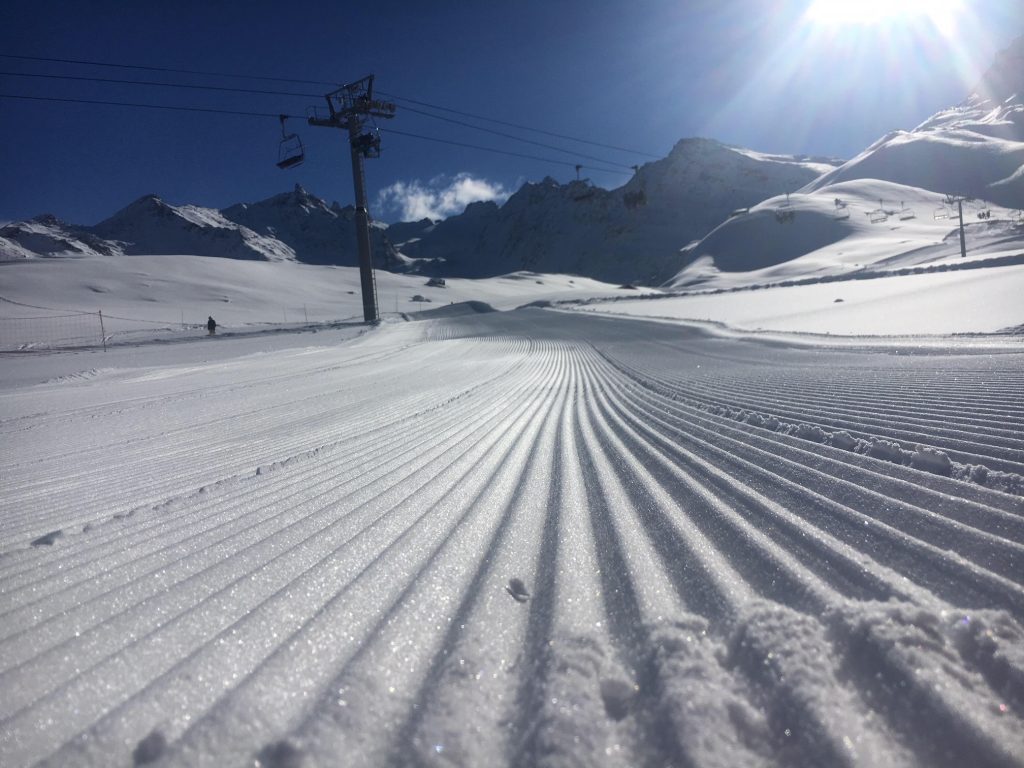 Enjoyed this and would like to learn more? – Greg and the team at Marmalade can be found here: Marmalade Ski School.