What's new in Val d'Isère Winter 2020
25th October 2019 | Val d'Isere
As you'll probably be aware, Val d'Isère is in the middle of a €200m redevelopment which is due to complete in 2022. You can see the full details in our blog, but what's new for winter 2020 in Val d'Isère? Well the work has more than commenced and new restaurants and accommodation is popping up all over the village. Val d'Isère is a food lover's delight; with Michelin restaurants dotted all over the place and high end boutiques on every corner.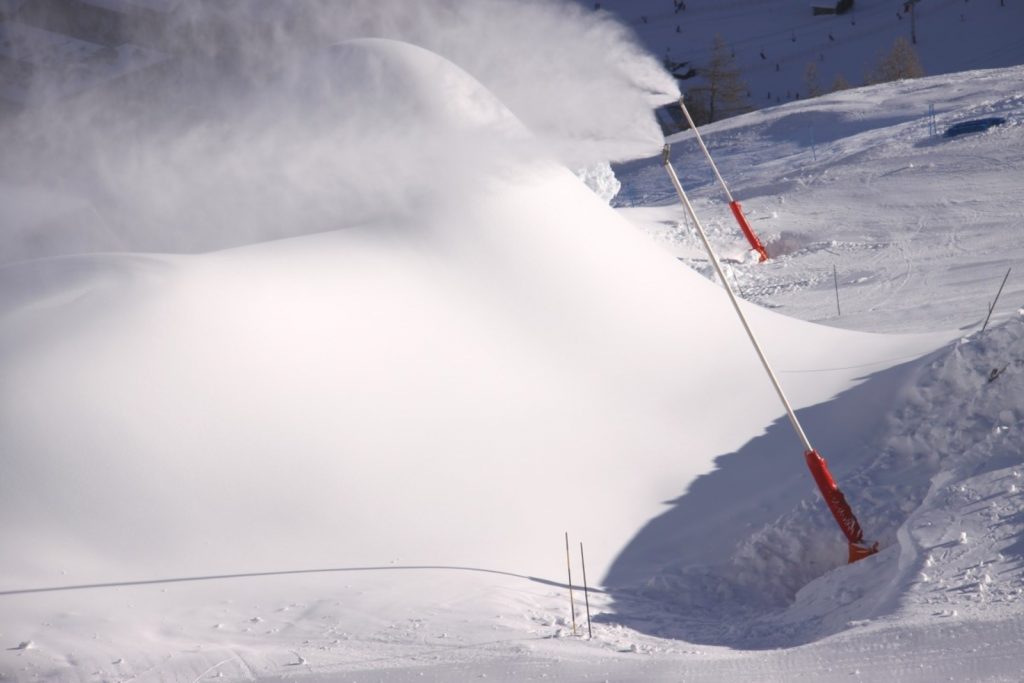 On Piste Changes
In the drive to be more eco-friendly, the snow cannons and the pipes supplying them, have been replaced on the OK FIS downhill slope. This will drastically reduce the amount of air and water required to produce snow in less time. These cannons will use half the amount of water to create twice the amount of snow.
In a bid to make Val's pistes the best in the area, they've upgraded their piste bashers. Now fitted with LIDAR radar, this allows a precise measurement of the height of the snow which reduces the beautiful corduroy being broken up when the machine drives back over it.
As far as lifts are concerned, there isn't lots to report, with most of the money being invested in the village area. However, they have spent €11m on the la Daille gondola, and €16m on the Solaise Lift. To remark at the Solaise lift is the new 'Le Lounge'. If you're keen not to have a lengthy sit-down lunch then this is the perfect area in bad weather. Picnics welcomed, this area has seating, toilets, a microwave for heating your food and even games and a cinema for the little ones. Whilst there, it's worth browsing the exhibition showcasing the history of the lift system.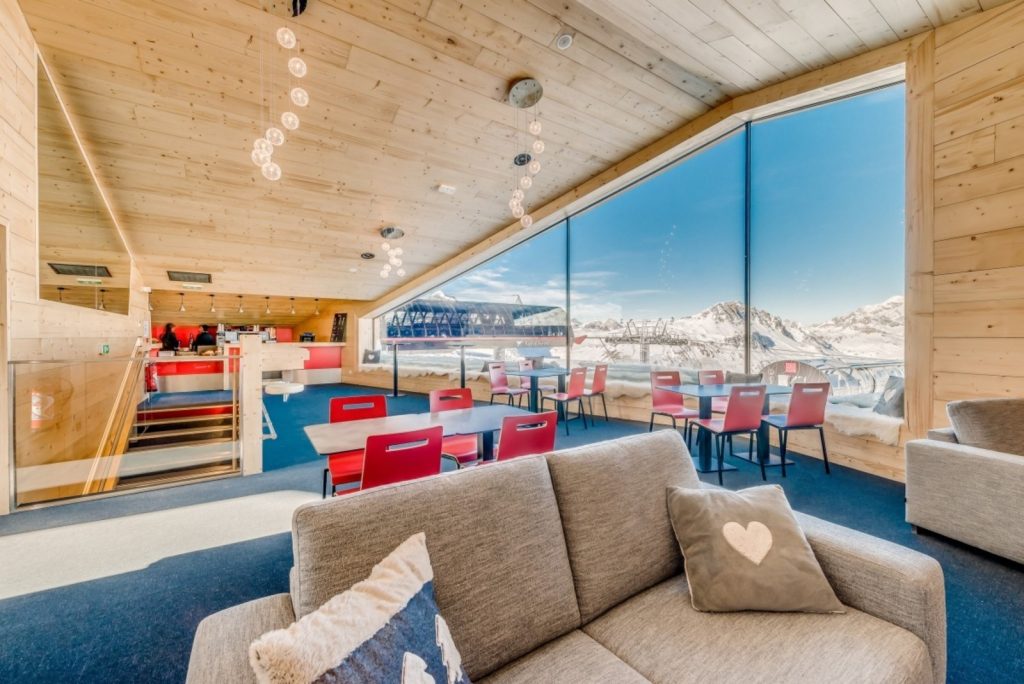 Opened in 2017, the Val Kids ski area has received a new igloo with fantastic fixed binoculars for getting an up-close view of the mountain. This isn't the only thing on offer for the children this winter; in front of the aqua-leisure centre there is now a circuit for mini electric snowmobiles for 5-12 year olds.
Off Piste Experiences
At the infamous Folie Douce, this year you can venture into their escapades in the dark! Combining food, music and visual arts, expect to be fully immersed in the 'multi-sensual experience'. Every Tuesday from Christmas Eve until 14 April. Meet at the bottom of la Daille at 7pm, returning around 1030pm.
Accommodation, Spas and Refuges
Sitting at 2551m, France's oldest cable car station has been upgraded into a luxurious, unique mountain hotel. Opening at the end of November 2019, this 'refuge' has 16 rooms, 4 apartments and a 14 bed dorm (of course, because what is a luxury refuge without a dorm!). With 2 restaurants, a bar and even meeting rooms, if you're lost for things to do there is even a spa with a 25m pool. Access from the top of the Solaise Gondola, you can also visit for dinner on Wednesdays and Sundays. Partially opened last winter, the restaurant has already firmly cemented its reputation on the Val d'Isère restaurant circuit. And if all that wasn't enough, it's also the highest hotel in France.
As we all know, accidents happen in ski resorts. Sometimes it's not an accident but just a niggling injury that can ruin your whole week away. Thankfully, Le Yule has been built above the Nuxe Spa. Run by healthcare specialist Pôle Santé France, the centre will have 4 osteopaths, a psychologist and 2 sports coaches based in their gym; perfect for any need you might have.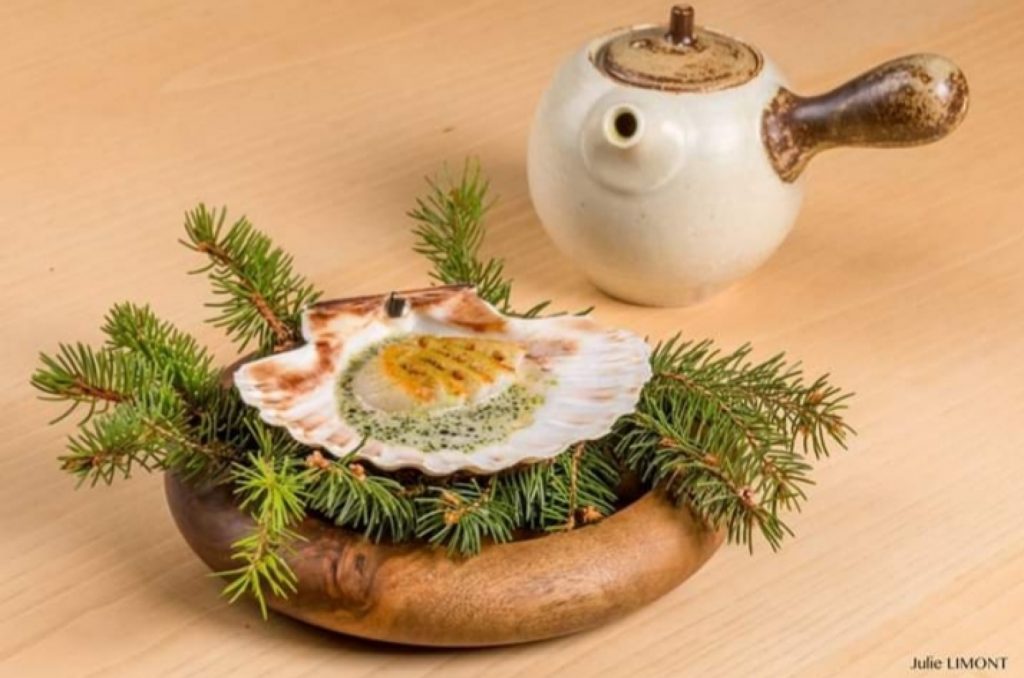 Last on the list is Airelles Val d'Isère Mademoiselle. Located right opposite the nursery slope, beside the old village. Replacing the old Hotel Brussels, this is now a luxury development of 41 rooms, 11 suites and 5 apartments with private butler service. If you own property in Val d'Isère, this is still a great place to visit; expect your mind to be expanded! Whether you're visiting the 1200m2 Guerlain Spa, or eating in the Gourmet restaurant Le VI whilst listening to live music. If you're with children, then make sure you visit the Children's Kingdom complete with enchanted forest and a cinema.
Watch this Space
In April 2020 Benoit Vidal (2 star Michelin Chef of Atelier d'Edmond in Le Fornet), Antoine Gras (Table de l'Ours) and Clement Bouvier (Restaurant Ursus, Tignes) will team up for a feast, combining their collective 4 michelin stars! Definitely something to watch out for.