Events in The 3 Valleys this Summer
6th June 2019 | Trois Vallees
The 3 Valleys still currently stands as the biggest ski resort in the world, and whilst their summer scene is not the biggest of the Alpine resorts, they are increasing it year by year. With the main emphasis being on Mountain Biking, Road Biking and hiking there is certainly no lack of activities to keep you and your family busy. From horse riding, to parapenting and wake-boarding there really is something for everybody. The best bit? Courchevel have made all of their lifts free for the summer for the second year running.
One of the biggest events that spans all three resorts is the 3 Vallées Addict Tour. Running on the 13-14 July. The Saturday consists of a free bike race following by the Rando Tour on Sunday. There'll be food, refreshments and activities surrounding the event in each town.
Another thing to watch out for across The French Alps is Bastille Day on 14 July. Most towns will celebrate in some way – normally including fireworks.
Courchevel
Red Bull 400. Saturday 6 July. This infamous race sees individuals or teams run up the 400m world ski jump slope of up to 78% steepness!
Festival les 3 Coups. 8-12 July. This free festival of amateur theatre features daily shows including excepts from Les Miserables and more.
Magic Festival – La Magie des Bambins. 15 July. Perfect for kids and adults alike, this free of charge Magic and Stand-Up show by David Kleiner is not one to miss if you're in the area.
Fete de la Madelon et Exposition Artisanale. 20-21 July. Enjoy this traditional village fair that will run by the lake and through the village streets. Local market, crafts, funfair and other activities.
Pyrosymphonie Live. 24 July. If there's one thing Courchevel really know how to do, it's fireworks. So if you make one event this summer it's this one! Fireworks accompanied by the Bryansk Symphonic Orchestra and Ballet by the Artys centre Annecy. Not to be missed.
Hoka One One X-Trail Courchevel. 4-5 August. The trail run with some serious views. Routes of 11, 21, 33 or 54km. There'll be entertainment all weekend for the supporters.
Summer Ski Jumping World Cup. 9-10 August. This annual event at the ski jump in Le Praz is free and a great day out. Take a picnic and sit watching the incredible heights of the three jumps. Great to watch.
Méribel
Zen Altitude Summer. 6-19 July. The summer version of the winter event, expect Yoga, meditation and themed hikes.
E-MTB Summer Tour. 1-5 July 9am-6pm. A great chance to trial a new bike, browse the stands and get some more information about mountain biking – both electric and push!
Fete Fanfoué . 4 August. 10am-7pm. One of our favourite days of the summer from a tradition that dates back hundreds of years and stooped in Savoie history. Local crafts and delicacies, a float, wood carving and plenty of opportunity to get involved with the local culture.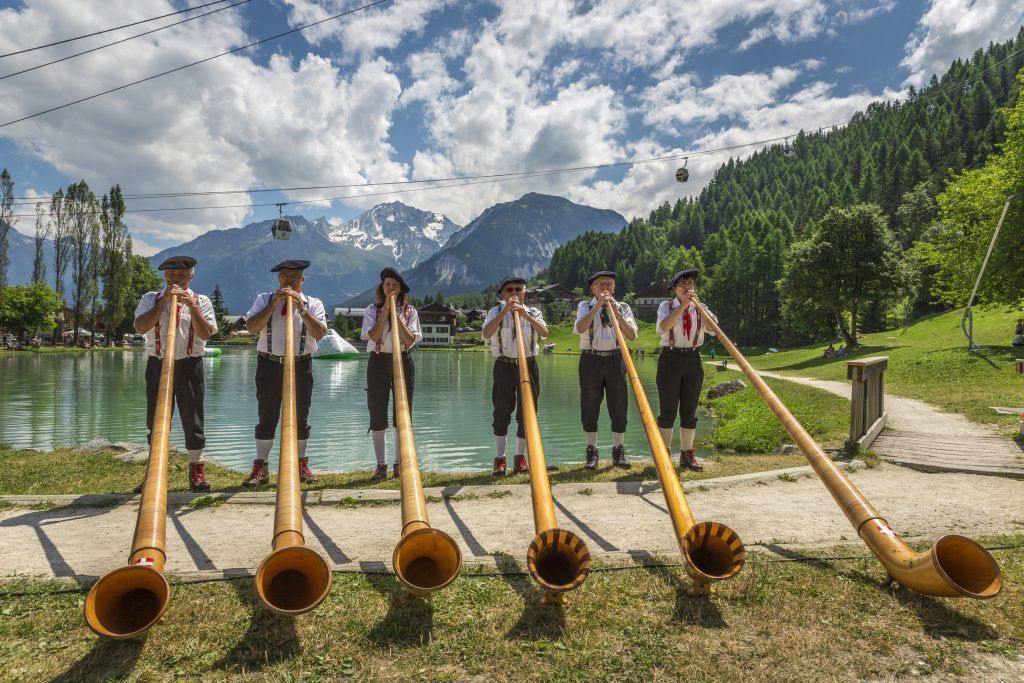 Méribel Air Show. 21 July. 1030am-530pm. This fabulous day is a marvel. Expect paratroopers, jets, rescue demos and the Patrouille de France.
Méribel in the sky. 20 July-2 August. Celebrating 100 years since man first stood on the moon, this week will include aerial events and astronomical activities. Star gazing evenings with telescopes, rocket-making workshops, planetarium, and a paragliding show.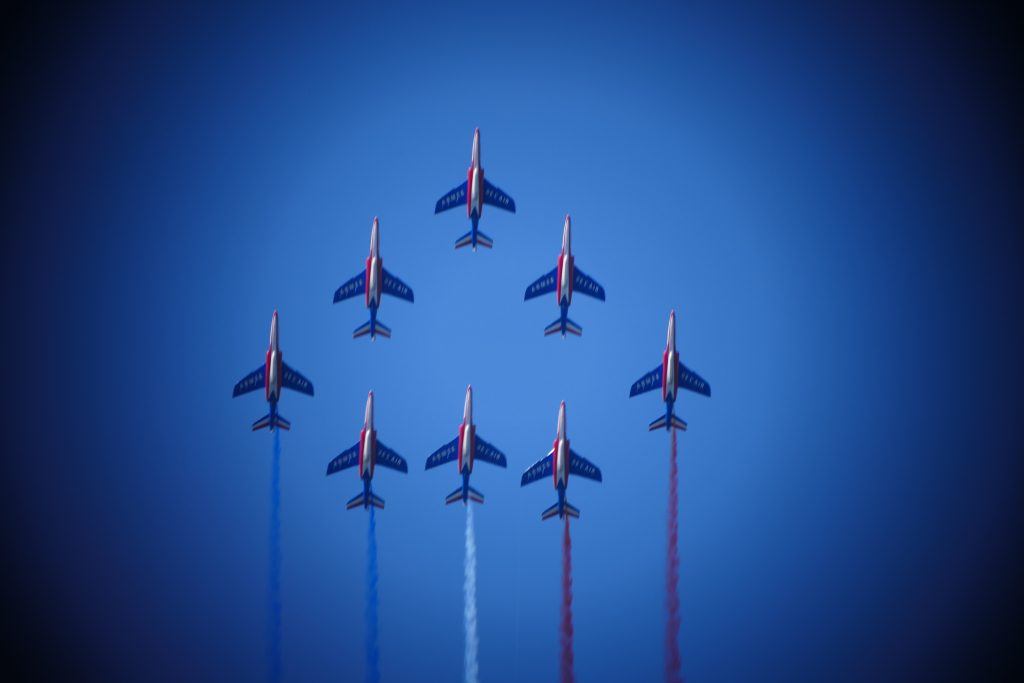 Méribel Golf Tournament. 17-21 August. This event sees pros take on Méribel's 18 holes. Great for spectators as well as competitors.
Clay Pigeon Shooting Competition. 31Aug-1Sept. Something a little bit different for the valley this year and open to all.
Tour de l'Avenir. 23 August. This bike race sees 19-22 year olds race to make a name for themselves for the future of their cycling career. This will be stage 8 – Brides les Bains to Méribel.
St Martin de Belleville
Thursday Market – 9am-6pm. Come along for crafts and local produce.
Alpine Farm. 22 June. From 0830am join the live folk music band on the 6km walk from St Martin to the Chez Pépé Nicolas Farm. Accompanied by goats and cows the walks ends with a set lunch menu at one of our favourite restaurants for €20.
Etape du Tour. 21 July. This race is great for amateur cyclists to get involved with the bike racing scene, but definitely not for the faint hearted!
Beer Festival. 24-25 July. Who doesn't love a beer festival! A good opportunity to mingle with the locals and try some new beers whilst you're at it.
Tour du France. 27 July. Whether you love cycling or not, watching the Tour de France is not something to miss if you have the opportunity to watch. The atmosphere is electric, the procession is fantastic and it's a brilliant day out in the sun.
Enduro des Belleville Mountain Biking. 17-18 August. St Martin's resident bike race. Everybody is welcome for this event whether new or experienced in Mountain Biking.