When you decide to purchase an alpine property, you may know exactly what you're looking for. On the other hand, you might have quite a few things to consider, from ski resort, to the number of bedrooms, to how close it is to the piste. You might be considering apartments and chalets (depending on the resort sometimes an apartment is the best option if you want to be right on the piste). But one thing worth considering, even if you have a strong opinion on it, is whether or not you want to rent it out in some form. Bear with me here, as it might not be as simple as you think.
First off, you might be buying your alpine property as an investment, in which case you're probably looking to rent it out to get a return on your money, however, even if you were planning on just purchasing a property to keep as a holiday home for yourself and your friends it might be worth considering a few other points, both from practicality, security and legal points of view. One of the obvious cons to renting out is that more people in the chalet will bring an increased level of wear and tear and more opportunity for things to get broken. However, there are many positive aspects and it may not be as clear cut as you think.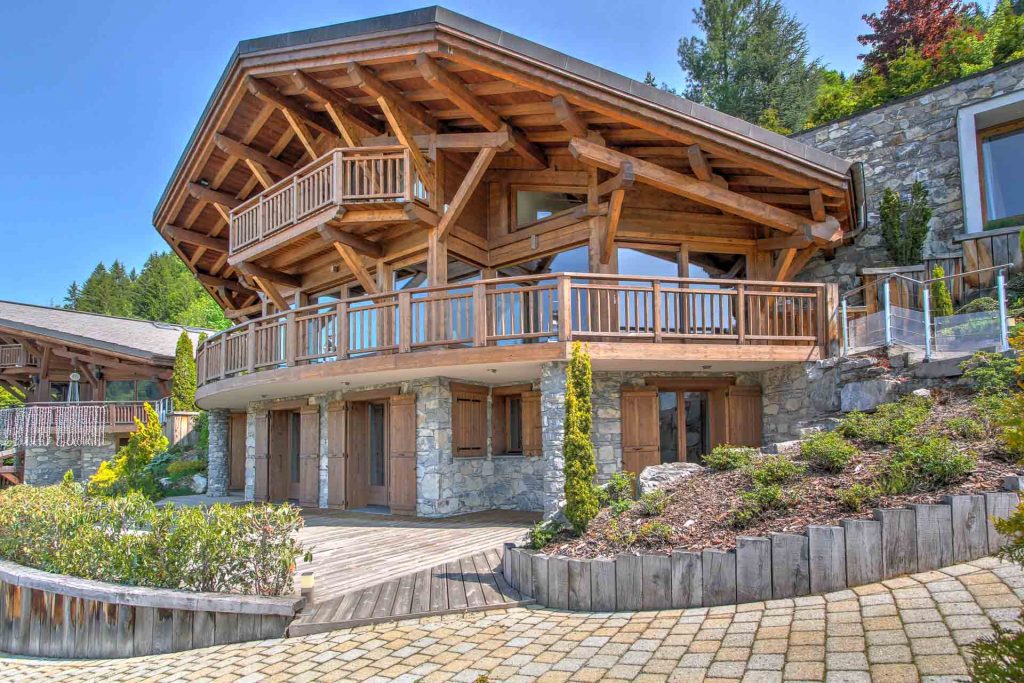 When a property is left alone for the majority of the year it is more likely to have little problems turn into big problems. Anything from minor leaks to electricity problems or dampness can often be missed initially if the property is sitting empty for long periods of time. On top of this, from a security point of view the property being clearly empty is worth a consideration. Whilst it is certainly possible to employ a management company to look after the property, they'll often only go to the property to do quick checks or changeovers and therefore things can be missed.
On the topic of properties sitting empty for long periods of time. It is definitely worth checking any pre-requisites attached to your dream property. Due to lots of properties sitting empty and an increasing problem with space and availability for renters, some resorts have conditions that properties have to be rented or at least occupied for a minimum amount of the year. For example, in Méribel recently the new properties being built come with a covenant that the property must be occupied for a certain number of weeks over the year; helping properties not to diminish and also to help the tourism and local industry within the resort. As a side note, of course, some insurance policies also require the property to not be left empty.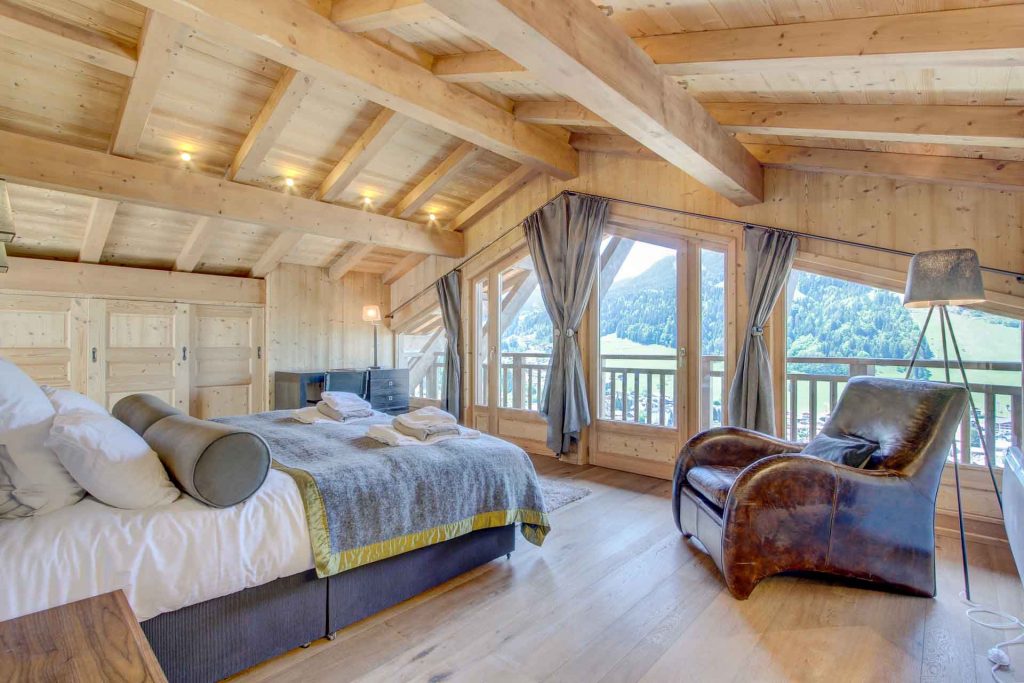 But this is not to say that you must rent out your dream property for the whole season, or pass it over to lots of strangers. People's alpine properties often become their sanctuary and we know a lot of our clients' properties have a very special place in their hearts. There are many options of ways to keep your property in great condition, safe and sound in a way that suits you.
Of course, the main rental option if you're looking for a return is to rent the property out to a chalet company. Now, clear your mind of preconceptions here because this does not mean renting it to a big corporate travel company who will put in as many people as possible and rent it as cheap as possible to their clients. It also doesn't mean your stereotypical 18-year-old seasonnaire running it. Ski and chalet companies have changed exponentially over the last few years. Partly with new laws (pertaining to Brexit) and partly because the ski industry is fast evolving. Big chalet companies stopped being able to keep up with the smaller, independent companies who can offer a much better experience for a marginally higher price. Clients stopped being satisfied with sloppy dinners cooked by teenagers who have never learnt to cook properly, and who, frankly, just want to go to the pub with their mates. Instead, smaller companies are offering a more bespoke experience with good food, older staff and more flexibility to both their clients and the property owner.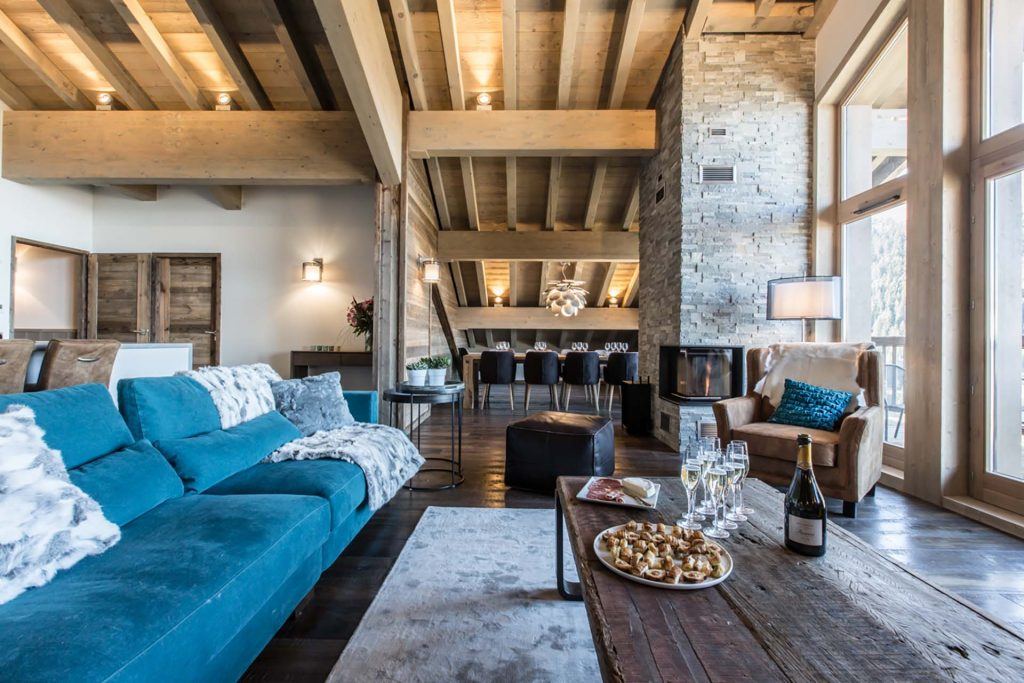 These days, renting your property to a little family-owned chalet company could mean anything from profit share, to seasonal rental. And there is much more flexibility on the number of weeks that you'd be able to have the chalet back for. Of course, if you're wanting to be in your property for all of the peak weeks then companies are very unlikely to offer the same high prices that an owner can usually command in rent. So, this is our first, most traditional way of renting your property.
If you don't only want to visit in peak weeks and you want to make a profit, then seek out little companies who care to look after your pride and joy.
In my personal opinion, this is where buying a chalet with an apartment/annexe or something set slightly separately is ideal. Many of the bigger chalets come with staff quarters or a separate apartment underneath the chalet which allows you to keep a section of your chalet to yourself. This way, even if you wanted to rent it out for the season you still have the flexibility to visit as often as you wish. Now don't get me wrong, this doesn't mean spending £5m on a property and then squishing into a little studio. Some of these apartments are 3 or 4 bedrooms and as luxury as the main chalet. We have a few clients who have this option and it gives them the flexibility to have the whole chalet or just the apartment when they come to stay.
Let's be honest, one of the joys of owning Alpine Property is flexibility; being able to pop over for a weekend when the snow is good.
Now, stay with me here, because there's another option which in my opinion is the best if you don't want to make a profit but would like to keep your chalet in great condition and looked after. If you have a property with an adjoining apartment or similar, then another option is to rent out the apartment on a year-round or seasonal basis. Instead of paying management fees just rent out the apartment to a nice couple who know the resort well, maybe people who have been around for a while and just want somewhere to settle for a couple of years. This will bring you an income in rent, but many people do this at a reduced rate in exchange for the tenants looking after the main chalet. This comes with a couple of options; they just look after it on a superficial basis such as small maintenance and airing it, heating etc. Or, you go full hog and they stay rent free in exchange for doing all of your changeovers, almost like a job for them. Which option you choose will depend largely on how much you plan to rent it out and who you find that you feel you'd like to live there.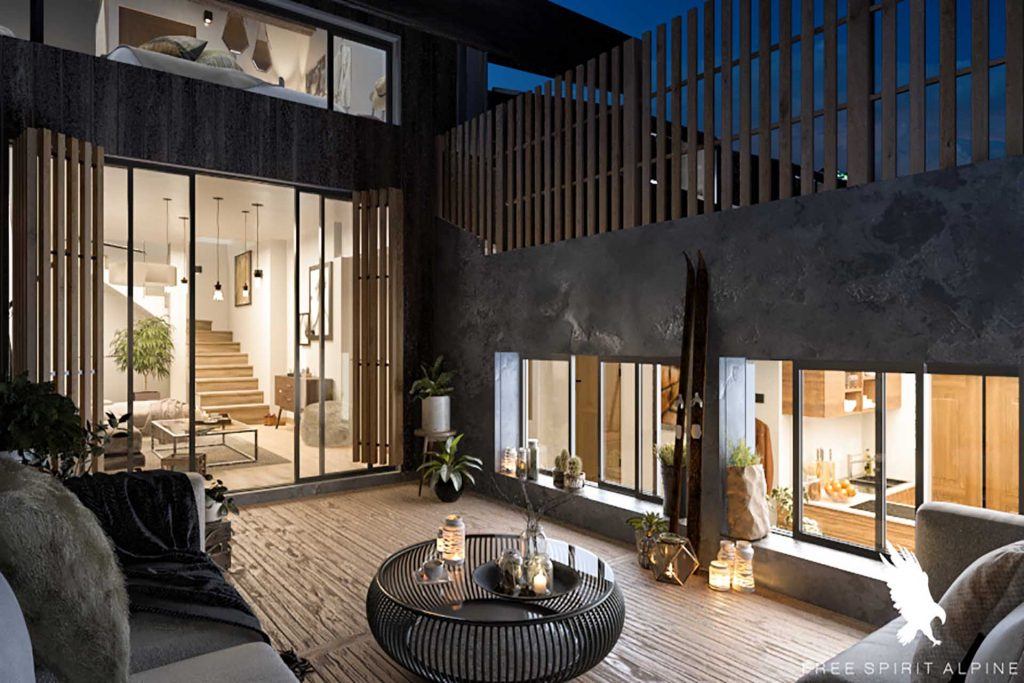 One of the big things, in my opinion, to think about is that wear and tear comes whether you're just using it for yourself, or your friends or renting it through a company. And often neglect causes some of the worst wear and tear. Having people who care about the property living there means things are less likely to be missed than if you just have a large management company overseeing things and cleaners coming in each week. Having the same people living there for a while also makes little modifications you want to make much easier.
Let's say you decide to rent out a part of your property in exchange for cheaper rent and them keeping an eye on the chalet for you. Find someone or a couple who have lived in resort for a while and know people (partly because this will make future problems, modifications or even revamp building work much easier with contacts). There are a plethora of people who live in ski resorts who still rent property and there is less and less property available for rental. People who have lived there year on year and are settled and no longer party but just want a nice warm place to live. Avoid seasonnaires who are just coming to the resort for the first time and will be blinded by the bright lights of après ski and toffee vodka! Ask around to find someone, get on the local Facebook group and get word of mouth recommendations.
Whether or not you decide to rent your property, hopefully this has got your head thinking that there are lots of ways to keep your dream holiday home safe and sound in your absence. Whether you want flexibility or profit return, think outside the box to get the best deal to keep your property in tip top shape!