What's on this summer in Val d'Isére
24th June 2018 | Val d'Isere
The last in this series of blogs, so far we've covered the best bits of this summer's events in Morzine and The 3 Valleys, including Méribel, Courchevel and St Martin de Belleville. Needless to say, you're hopefully getting some idea of why we love summer in the alps. Adding a new dimension to your holiday home, it opens up a whole new avenue for owning property in the mountains.
Val d'Isére property is an interesting buy at the moment with the huge redevelopment that they're undertaking over the next few years, and with that we would certainly expect the tourism and fluidity of events to keep progressing. Val d'Isére already holds a status as a high profile resort, and their events certainly follow that. Don't forget, that neighbouring resort, and making up the Espace Killy, Tignes have an outstanding array of summer activities, having focused on summer for a number of years now.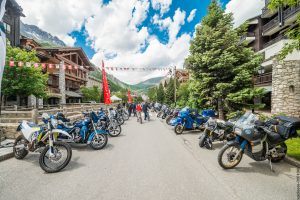 © Val d'Isère
30 June – Biker's Rally Chamois. In 1970 over 6000 bikers gathered in the summer to climb the highest mountain pass in the alps. This event was 'reborn' last year after 47 years dormant, and is back again this year for motor bikers and enthusiasts alike.
6 July – High Trail Vanoise. The ultimate in running races, with 5 different routes covering the Tarantaise and Maurienne valleys. The weekend begins with the Vertical Kilometre events, tackling the ascent of the Bellevarde Face! For the hardcore runners amongst us, it's a 4am start on Saturday for a stage of the Skyrunner World Series event. This race will cover 70km, and a staggering 5400m vertical climb!
12-15 July – Electric Motor Show. 'Actively engaged in protecting the environment, Val d'Isére was keen to promote all the sustainable mobility initiatives'. The 4th year of this show brings 4 days of interaction between professionals and members of the public around electric transportation. Keen to have a hand in eco-friendly advancements, Val d'Isére will see more than 400 vehicles, and a test centre for electric and hybrid vehicles. Expect electric racing cars, large circuits and test drives in the mountains. Best of all, it's free entry. A really interesting day out to see the cars of tomorrow.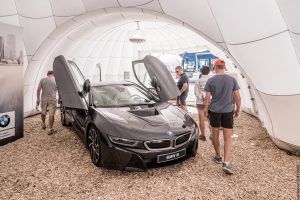 © Val d'Isère
15 July – French Cup E-Bike Enduro. Following on from the Electric Motor Show, and offering analternative addition, this event is putting e-bike racing on the official sports calendar. With advancing popularity around e-bikes, it's great to see events following suit.
28 July – Traditional Summer Fete. A great day out for all of the family, have a mooch around a variety of stalls including a table top sale. Don your Sunday best for the summer ball and 'ooh' and 'aah' at the firework display. display.
4-5 August – Savoyard Fair L'Avaline. Over 100 exhibitors will be bringing local produce and crafts, so the perfect time to stock up whether you're on holiday or residing in the area. There'll be marching bands and musicians and a plethora of free entertainments and attractions for children including rides, face painting, games and donkey rides.
18 -19 August – MTB Enduro Series. A selection of the top French riders who will be competing towards the French Cup in Mountain Biking. There will be various events on throughout the weekend to support this, keep an eye on the website for more information.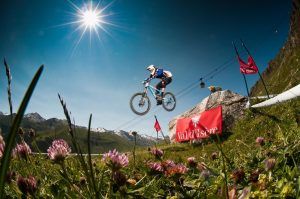 © Val d'Isère
25 August – Tour de l'Avenir. As mentioned on our 3 Valleys blog, the 'tour of the future' is the best under 23 riders in one place. This stage will start in Seez and finish in Val d'Isere, where the atmosphere will be electric. This is the place that the big names begin. A shorter stage at only 89km, but with 2990m elevation. They will also depart from Val d'Isere on 26th, which is always worth getting up for to see them off on their way.