We start winter-dreaming……
4th September 2017 | Featured
With less than 100 days until lifts open in the 3 valleys, we've tried to ignore the approach of winter, I promise, we have. We've kept our shorts on and continued to drink Cote de Provence Rose, but with a turn of the weather in the alps this winter, rain and cloud have encroached on our summery feelings and distant winter memories are coming back to us, seeping into our thoughts when we least expect it. Making stews for dinner and dreaming about that new winter coat seems inevitable, and it's only just September! Alas, the summer is not over yet we keep telling ourselves, as we buy root vegetables and wonder if we can justify wearing a hat yet? Whilst we're hoping that the sun returns before the onslaught of snowy goodness, we're taking this opportunity to sit down with a chocolat chaud and a blanket and think of the top 5 things we love most about winter…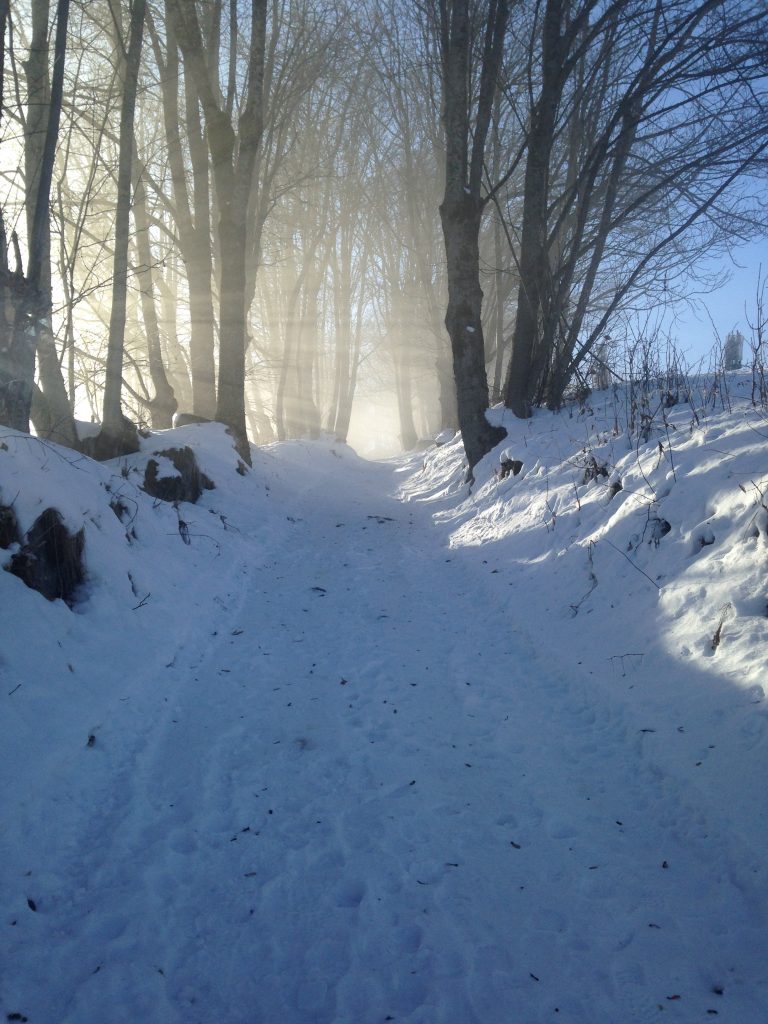 5. The views
In fact, mainly the blessing of how snow makes all of your photographs, even taken from your phone, allow you to feel like a professional photographer who has spent hours waiting for the correct light.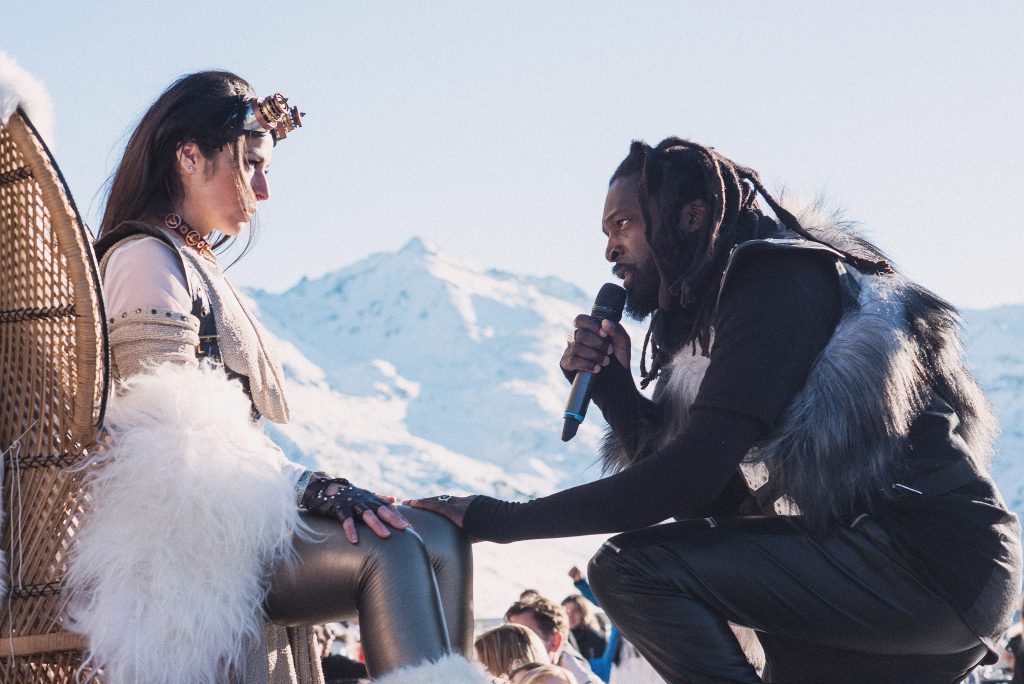 4. Folie Douce
Ahh, the Folie. With good food whether you're eating in the Fruitiere, La Petite Cuisine or the new Fondue Bar, the fabulous array of costumes, live music, half naked dancers and people dancing on the tables what's not to love?! And the VIP section. Home to many of our downfalls! Who doesn't love having their champagne delivered to their exclusive VIP section via a glass box of joy that navigates its' way over the crowds?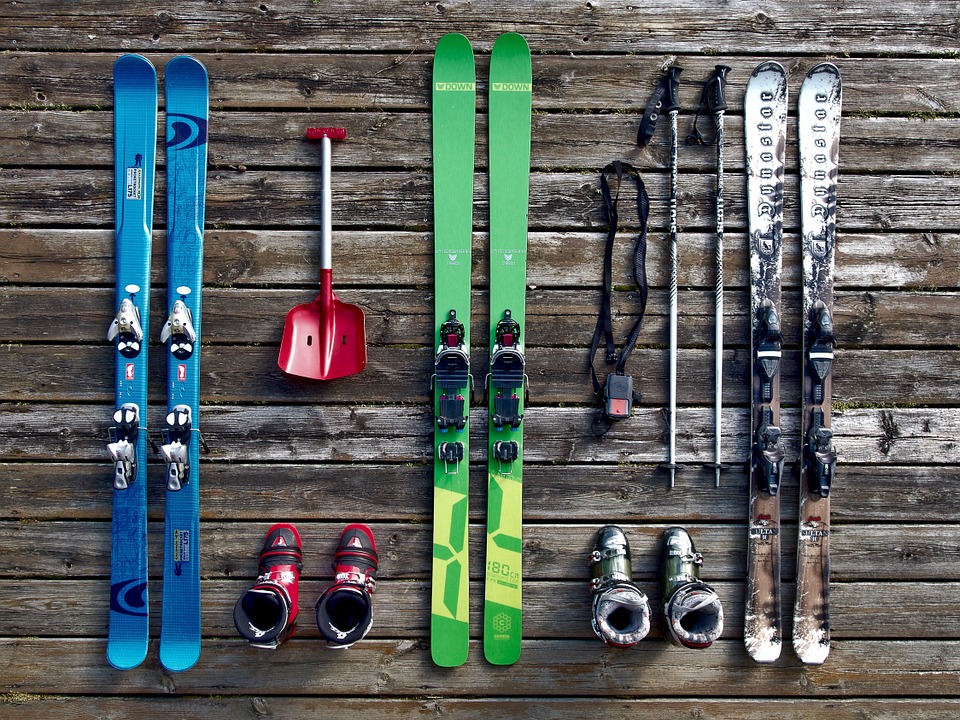 3. New Kit
This has got to be pretty high up there. How many hats can one person own? Never too many! Hats are the ultimate winter accessory, you have to have them to match every outfit in order to cover up the multitude of hat-hair situations after a day in a helmet! Around this time of year the new catalogues start getting released and all of our winter dreams fulfilled. Another coral duck-down coat? And don't even get us started on those new skis, oh the beauty.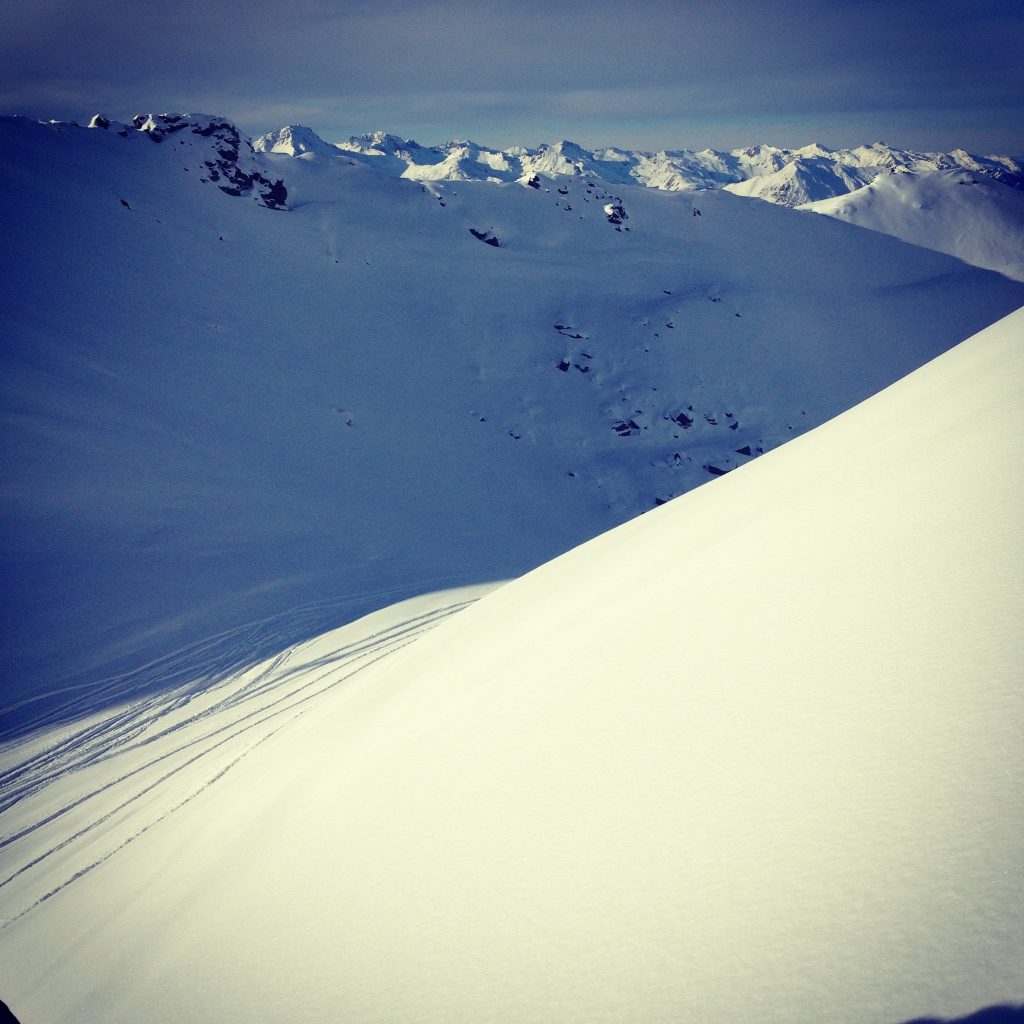 2. Powder
There's no other feeling like it on earth. Floating along powder and feeling totally invincible, until you hit a lump of snow, roly poly, lose both skis and end up with a face full of snow. And even then, you still emerge with a smile from ear to ear and buzzing. One of the true joys of skiing, and often some of your favourite snow-connected memories.*
*If skiing off piste we strongly recommend you take a guide and full avalanche kit is absolutely essential.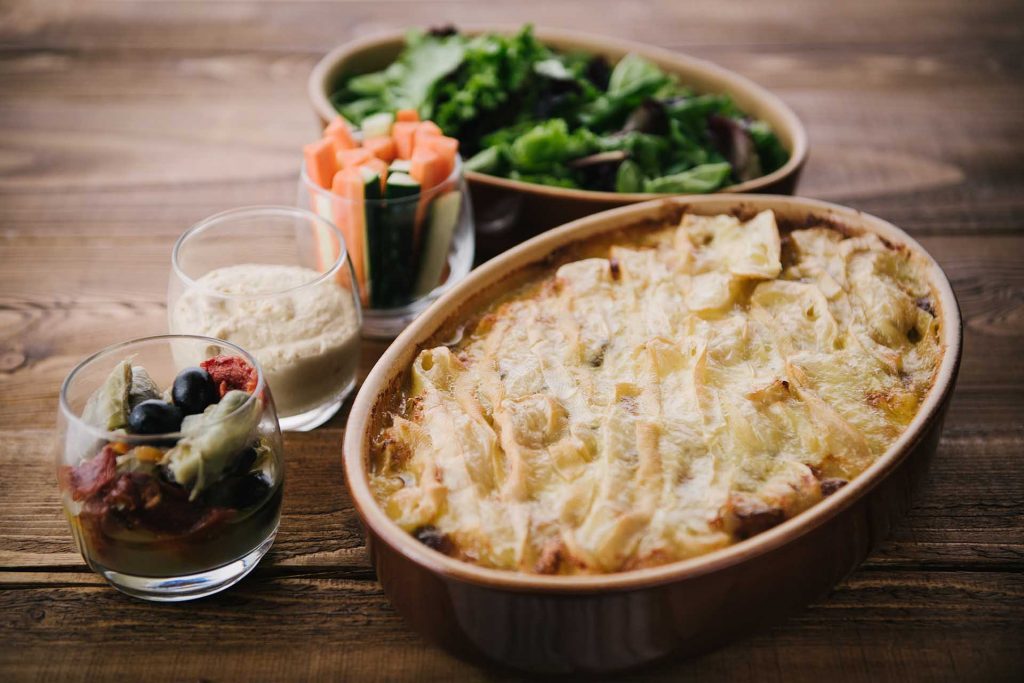 1. Tartiflette
We said it. Maybe it's the cold air blowing through the balcony door in the office, maybe it's the fact we've got a winter jumper on, but right now our favourite thing about winter is tartiflette. Take a moment to think about the potatoes that are just not like the potatoes you get in England. Then mix that with bacon and cream and cheese. Lots and lots of cheese. The drool has started…
(Thanks to Chalet Kitchen for the delicious photo!)