Video: Les Lindarets – the Goat Village
31st August 2017 | Morzine
Our Morzine Agent Magda gives an insight into some of the amazing things to do and see around Morzine; This week: The Goat Village
Driving to Les Lindarets to show some clients a few of the beautiful properties in the area, I mentioned that they might expect to see a few goats when we stop off for lunch.
Well, what they experienced was something much more. Les Lindarets or "The Goat Village" as it is fondly referred to is a unique and picturesque village, certainly worth a visit.
As soon as we got out of the car our 10 year old passengers started to giggle as intrigued goats ambushed them licking their laughing faces. This occupied the young tourists, playing, feeding and getting followed through the streets for the duration of the afternoon.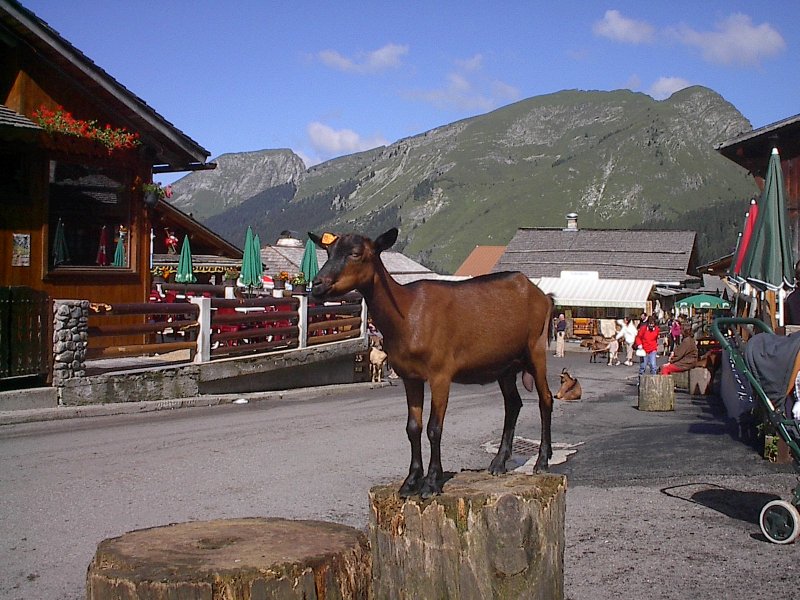 This area is one of the most visited areas in the Haute- Savoie. In the summer it is a beautiful stop off point for lunch, surrounded by alpine farming with hundreds of goats roaming the pathways freely, and here the animals clearly rule the streets.
The 'Goat Village' has much to offer besides the entertainment the goats provide. The restaurants are always busy serving up popular traditional Savoyard and local specialties. Visitors roam the stalls exploring all the original souvenirs, whilst being offered tasters of local cheeses and wines to tingle their taste buds. It is certainly a fun day out for all ages.
In the winter Les Lindarets is not accessible by car. The alpine pastures transform into ski slopes and are a landmark for skiers looking for a Savoyard plate in a beautiful village setting.
If Morzine is the place you find your beautiful new alpine home, remember to add this to your list of activities come summer or winter, and visit our Morzine property for sale page here