The new decade has ushered in no new surprises for the st Martin de Belleville property market – it remains as vibrant and interesting as ever. For our January 2020 Property analysis, we've picked out some of the emerging themes for the New year in St Martin de Belleville:
Changing Property Styles
Over the last six months we've seen some beautiful properties enter the market. St Martin always has been a place for those who had money but didn't necessarily want to advertise that fact – something its architecture reflected.
However, we're now seeing that envelope stretched with some amazing, but still very Alpine properties built and sold. We recently agreed a sale on this amazing modern Alpine Chalet having had lost of interest in its clever mix of old and new. Expect more of this type to appear in the future.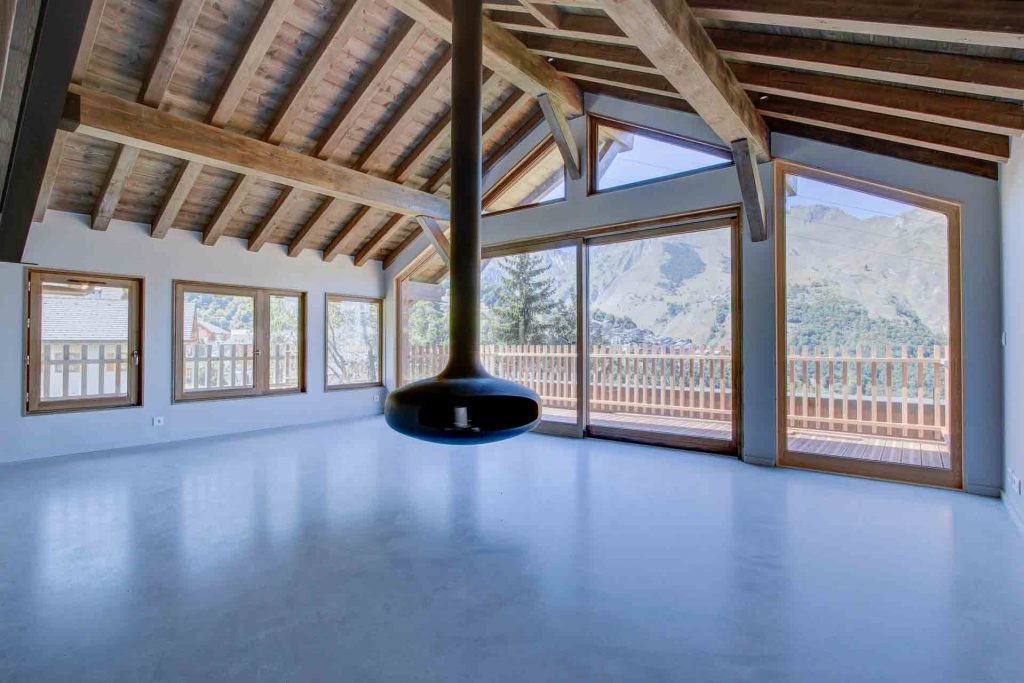 A move to bigger Properties
This property also highlighted another ongoing trend in st Martin – the move towards bigger family properties. Building land is increasing in cost, and developers are reacting to this and buyers wishes, by choosing to build predominantly larger Chalets and apartments. Buyers looking for smaller new build apartments have been left disappointed.
Sales Volume Increase
Sales have been excellent across all building types, with the period between Christmas and New Year being particularly hot. The usual high proportion of British buyers in resort have been joined by increasing numbers of Scandinavian, Dutch, Belgian and domestic French buyers.
Increase in Prices
With this level of interest, sales prices have inevitably adjusted, with the top prices per sqm achieved in some Residences increasing by 10%. Individual Chalets, particularly new build and in good locations, are typically now 13-14,000 Euros per sqm.
This still compares very favourably with other resorts, where prices in Meribel and Courchevel can be more than double at 30,000 Euros per sqm for similar properties. This relative affordability will ensure that, coupled with the resorts renowned charm and character, st Martin remains a hugely popular buyers destination.
Our Director Andrew Beale writes our St Martin de Belleville property Market Analysis – to see Andrew's Bio – click here
To see all of our St Martin de Belleville property – visit its property section here