Well what a year! st Martin de Belleville has weathered the financial storm bought by COVID-19 better than most, and its property market remains bouyant. Here's my piste side review of current market conditions and a little run down of what's new and interesting in resort:
Chalets remain the most sought after property class
It's fair to say that it's been an extraordinary second half of the year for those looking to buy or sell large Chalets in st Martin. A grand total of twelve Chalets have gone under offer in the space of three months, selling out whole developments and leaving some buyers empty handed in the rush to reserve.
Our hottest and most sought after ticket currently is a family sized well located resale Chalet – we have many buyers looking and not enough stock. Will that change? well because of the obvious restrictions imposed by COVID we didn't have the level of new instructions that we would normally expect at the end of the last ski season and summer. Inevitably as the immediate future perhaps becomes a little clearer, we will see some properties come to the market – but whether in the numbers to satisfy demand remains to be seen.
Apartment transactions remain stable
The perenial appeal of a well positioned 'lock and leave' apartment has seen a number of sales go through over the summer. New build developments have bought fresh property to the market, and well established luxury residences such as the Chalets du Nant Giraud development where we conducted two sales this summer have given buyers exciting resale options. Some resale apartments are being targeted because they dont have an obligation to rent – creating a very popular niche for buyers
Off plan opportunities diminishing
A number of new build developments have either sold out completely or are now down to their last few remaining units. If the appeal of designing your own property and benefitting from a possible VAT rebate is of interest then do not delay, these last remaining units will go this winter.
Resort Update
Work has continued apace on the old Alp Hotel on the front de neige – soon to re-open with a new name and a vastly bigger footprint. The Belgian owners have installed a little tribute to Liege with a Leon Mignon inspired Bull sculpture in front of the Hotel – local opinion seems divided but I love it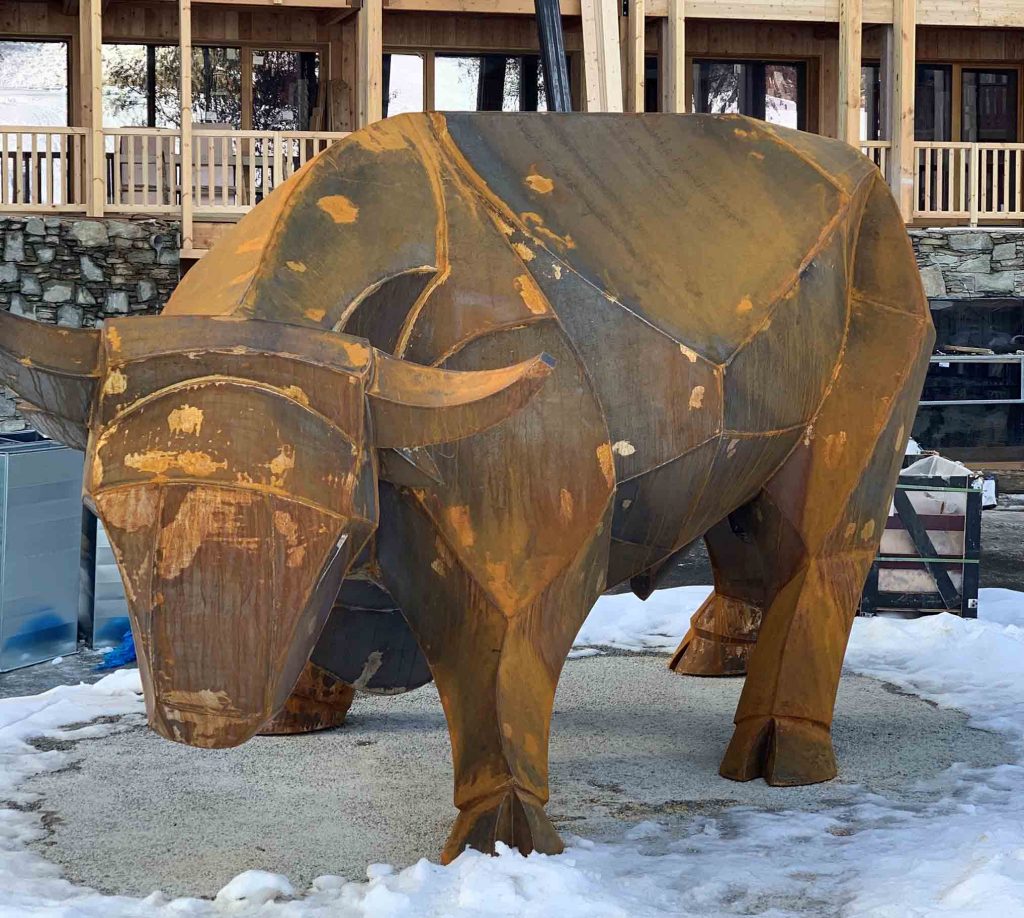 Elsewhere the old and much loved l'Eterlou restaurant by the button lift has been sold and the new owners have done some thing rather wonderful with the refurbishment. Looking like a very timely addition to the apres ski establishments of st Martin the new L'Art B will do well I'm sure – as soon as it is allowed to open again…..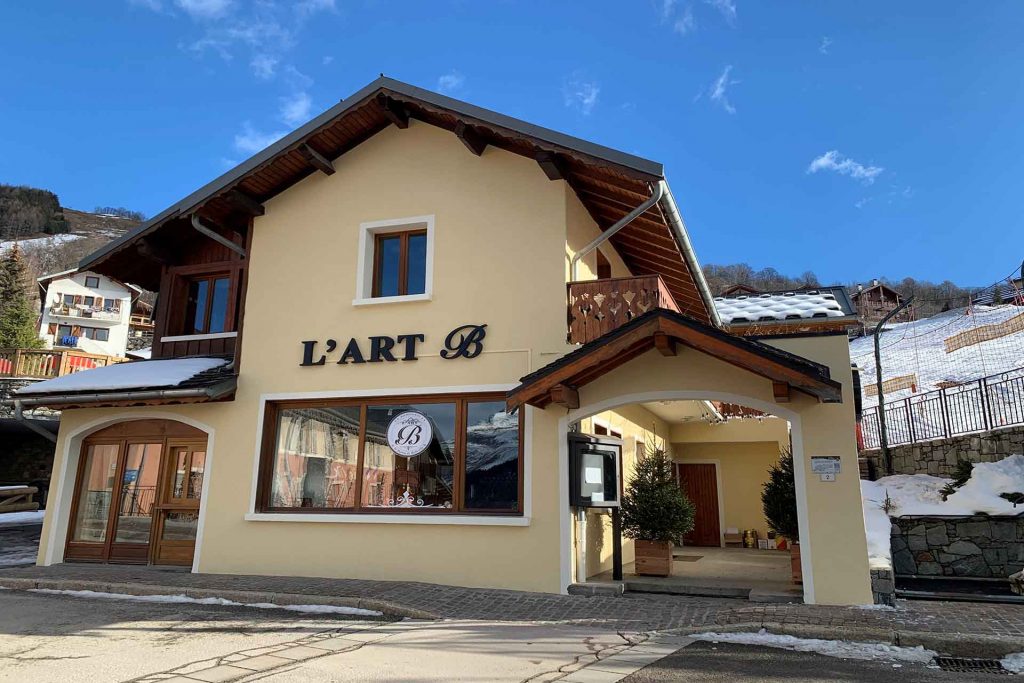 For more information and of course to show your support, see its Facebook page here
Our Director Andrew Beale writes our St Martin de Belleville property Market Analysis – to see Andrew's Bio – click here
To see all of our St Martin de Belleville property – visit its property section here