Ski property, buy high or low?
22nd August 2017 | French Alps
There's a constant mantra from certain sections of the ski press that a ski resort isn't a proper ski resort unless it's a high altitude one.
If you're booking your one week a year skiing holiday there are some powerful arguments for this; you want your chosen resort to be as snow sure as possible – first tick for high altitude. You'll probably want your skiing to be as well planned and convenient as possible to maximise slope time – tick number two for the typically purpose-built-and planned-for-skiing high altitude resort, and if you can only get your time in the mountains very early or very late then a high resort with a glacier is more likely to open early, close late and possibly give you some summer skiing. An easy tick for number three.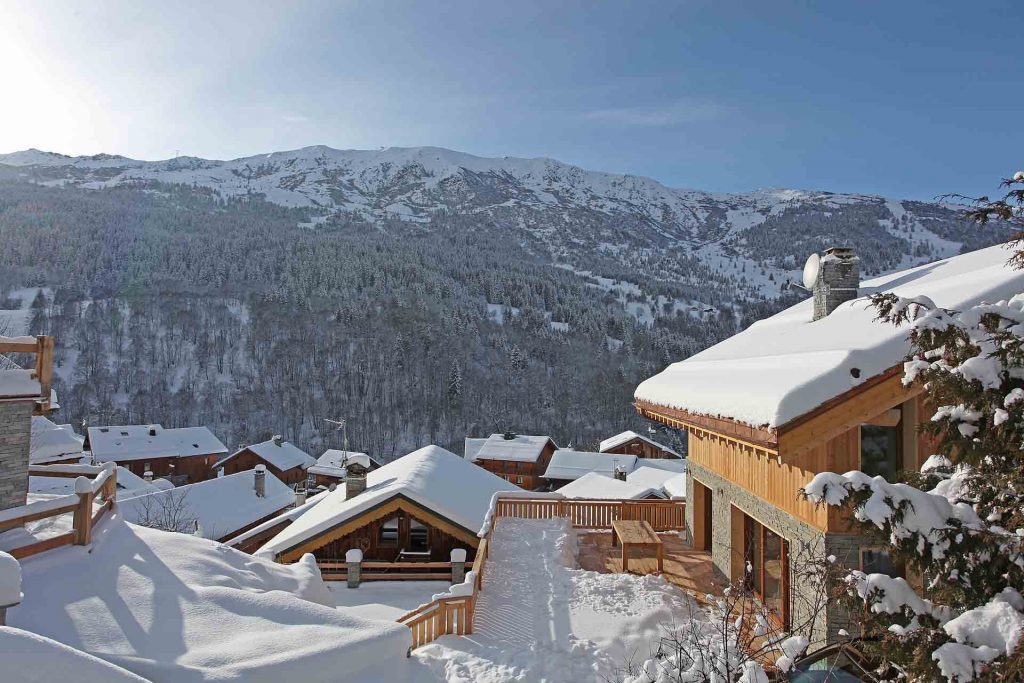 However, this isn't the full story – say you arrive in January, the weathers filthy and you can't see ten yards in front of you, no problem, let's stay local and head into the trees – oh, except you can't, because most high altitude resorts are above the tree line. Fancy a traditional chocolate box village to wander around? Out of luck there, purpose built typically means a sixties/seventies architects dream in concrete (think Flaine, Les Arcs or Val Thorens). Want to visit in the summer or out of season? – bad luck again, high altitude and purpose built ski resort typically means there's only a small permanent population which means a ghost town out of season and minimal effort in the summer. Some ski resorts are catching on to this dual season requirement, but not all, and not nearly fast enough.
If you're looking to buy a ski property these are all important things to consider. Odds on you'll want to use your chosen property as much as possible, you'll want it to maximise your time on the slopes, be in a nice place to visit in and out of season and be snow sure and have a summer season as well as winter – vital if a little rental income is part of your plans. This on the face of it looks a hard ask to get all of these in the same resort.
As the man who chooses what resorts we sell property in at Free Spirit, I believe I have the answer, and it's best illustrated by three French Alpine resorts, st Martin de Belleville, Le Praz Courchevel 1300 and Chamonix Mont Blanc. Why these? All three are historic, pretty villages and towns in their own right, all three have excellent access to superb high altitude skiing and all three are low enough to be open out of season and in the summer (Chamonix in fact is busier as a resort in the summer than the winter).
If you buy in one of these resorts you are buying into a community not just a ski resort, with it's own schools, theatres, sports clubs and local population. You'll find typical mountain buildings of stone, slate and wood (or the beautiful 'belle époque' architecture of Chamonix), historic squares, summer artisan markets, golf courses, second and third generation family restaurants, and when the snow falls use the excellent modern lift systems and you can be at 2500 meters or above in twenty minutes, and ski back down through the trees to your beautiful ski chalet or apartment at the end of the day.
The best of both worlds? – I think so, and if you're warming to my way of thinking, come and meet me in any of these resorts this winter for a coffee and a look at some beautiful ski properties.