Méribel's New Restaurants in Review
5th April 2018 | French Alps
As the season draws to a close, and we start to reflect on the season that has passed, let's take a look at the new eateries that Méribel has graced us with this winter!
There are a huge number of restaurants in the Méribel Valley to choose from, ranging from moderately expensive but good value right up to fine dining with the exclusive prices to match. There really is something for everybody, with your traditional Savoyard fare, but also the new last-year Indian Fusion restaurant, Tsaretta Spice.
New for this year are a couple of places which I want to focus on. Firstly, the first Sushi addition to the valley! Secondly, a magic restaurant (yes, I said magic!), and third a tapas and cocktail bar. Nobody can deny, that with the majority of restaurants offering the local tradition of gallons of melted cheese, cultural differences with foods come as a welcome addition, but have they lived up to the expectations?
This is a new one for me, new this winter but on rumours it was extremely expensive I had steered clear, until I actually went the other day and discovered it is not at all pricey for a sushi shop! Check out the menu here, but for an idea, it is available in pre-set boxes, or by the piece. The boxes work out at well less than €1 per piece, which is incredible value. They also offer a good variety of bowls, and individual maki, Californian rolls and Sashimi. I know what the real question is, though, do they have Edamame beans?! You'll be glad to hear they do. Panic over. This is a chain that can be found across various countries, hence the standardised prices. And whilst it is a chain, this does come with advantageous things like the fact that you can order online, and the quality (seems to) stay at a high standard. There is no indoor eating space, but perfect for an evening in with a bottle of wine, or even to pop in your backpack for a (very) posh picnic up the mountain! (Of course, keep chilled and eat within the stated time on the pack, it is raw after all!)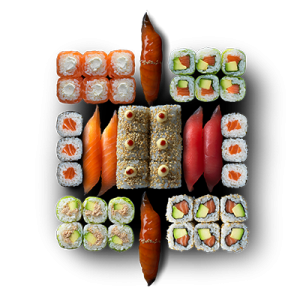 Savoyard Cuisine gets a magic touch in this restaurant. Be entertained with magic whilst you dine. I had heard good reviews of this restaurant. I visited last week with a large group of friends, including children. My steak (Filet de Boeuf) was incredibly tasty, but the burgers were simple cheap pattys which disappointed. The main disappointment of the night, though, was that we didn't get any magic! We saw it happening on other tables, and asked many times but apparently he always had to see other tables first. At 1045pm we finally left, the children having given up on the chance of any tricks. I'm hoping that we went on a night when they were short staffed as I have heard good reviews from other friends who have visited. Highly recommend for the steak, and they offer traditional mountain food too, it's nice for an evening in a new place, and the tricks are said to amaze, if the magician makes it to your table! My top tip would be to go in a small table and book a table early to give you the full evening to enjoy it.
Méribel's first tapas bar! One of the main beauties about this place, for me, is that although it's British run, it attracts a fabulous mix of people, including lots of French (which is sometimes hard to find in Méribel, as we all know!). Let's start with the alcohol side of things. Making it stand out from other places in Méribel is the fact that not only do they serve a brilliant wine list, at very reasonable prices per glass and bottle, but they also have a full selection of ales. Alongside this are their cocktails, which delight the palate and provide good entertainment when served. My personal favourites are the El Rollo and Garden Collins. The former is lit on fire (need I say more?!) and the latter is long and refreshing. The tapas is more of a light bite affair, with a range of meats, cheeses and traditional Spanish dishes. Buy the little green peppers, I can eat thousands of them! I'd recommend for a post-ski drink, a pre-dinner aperitif, or if you fancy a light dinner. Lovely.
#unspicaneoutrosnon @altostequila padron pepper juice, salted honey syrup, lemon juice, simple syrup w/ a cheeky #pantumaca = #aperotime

Geplaatst door Copiña Meribel op vrijdag 9 maart 2018
With the season drawing to an end, who knows what next season will bring! Stay tuned over the summer for all of the news about next year's new additions, and let me know if you've tried any of the above!