How to get fit in the alps
20th August 2019 | French Alps
There's always an excuse not to get fit. An injury, a niggle, time (or lack of), or facilities and opportunities in your area. But the French Alps are about so much more than just getting fit through skiing, snowboard, cycling and walking. In some respects, when you first arrive in The Alps it can be daunting; there's no such thing as a gentle stroll or a flat bike ride. If you're doing it, you're going all in. And trust me when I say, I know the feeling! Before getting a dog even the 'easy walks' seemed like an overwhelming task of fitness that I did not feel equipped to undertake. The reality is that, of course, it is what you make it. Just because a walk is uphill, does not mean you have to run it…or even complete it and reach the top. The beauty is the endless exploring, which certainly takes your mind off your inability to breathe and the searing pain in your legs! (Just me?!)
There is a multitude of sports on offer in ski resorts, and this is normally the case all year round. Looking further than the skiing and snowboarding, you can always find local classes like bootcamps, swim clubs, yoga and pilates. On top of this, most big towns have a gym and a swimming pool. We can't promise it'll be anything modern but they're always there as an option. In my opinion, when you own property in an adventure playground, it's criminal to spend your time inside in a gym unless the weather is totally atrocious. For example, you can run outdoors instead of a treadmill (the same for cycling vs static bikes – unless it's winter!), and you can swim in lakes instead of lanes in a swimming pool. This may well push you outside of your comfort zone, but you know what they say…a scare a day keeps the doctor away!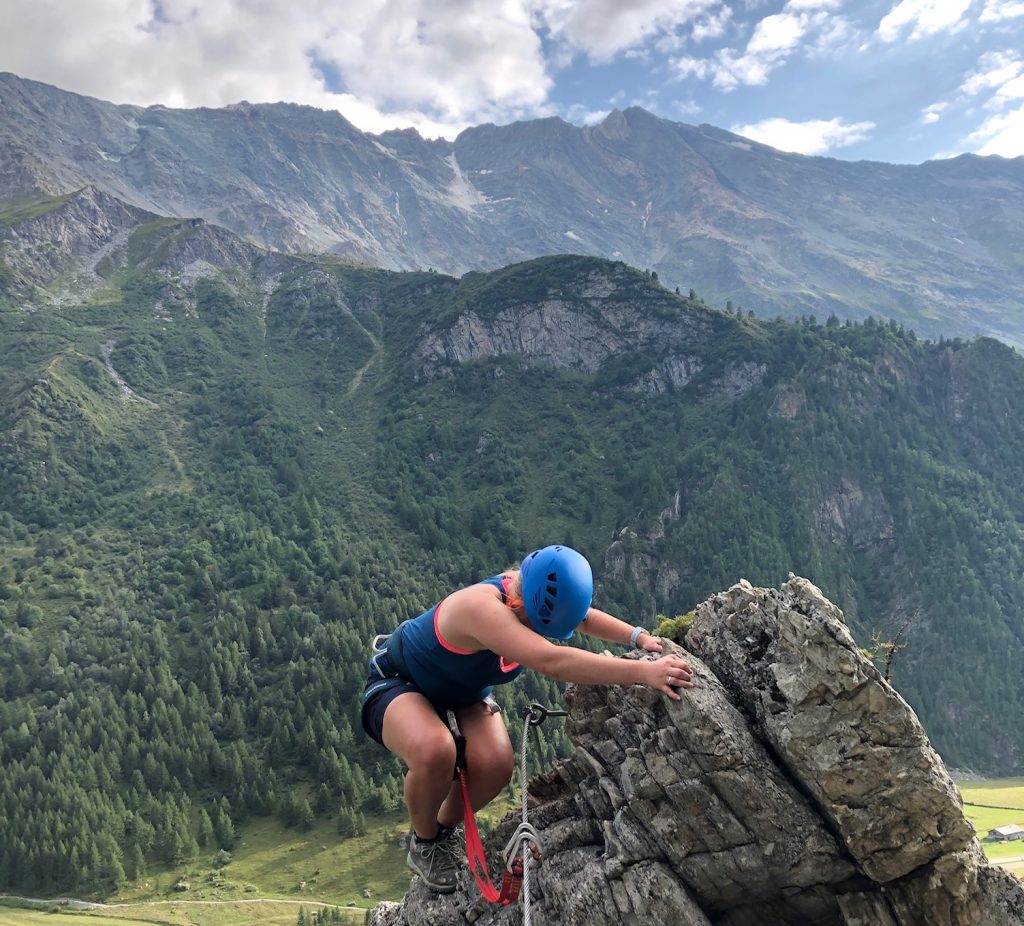 Talking of comfort zones, the Alps are a climber's paradise if you're looking to get fit in the alps. From indoor and outdoor climbing walls, to via ferrata to free climbing areas. Being the mountains, you're never far from a climbing experience.
If yoga and wellness is your thing, then there are more and more yoga retreat companies popping up across the Alps. From ski/yoga retreats to wellness weeks, there's no better place to detox than in the fresh mountain air. If this is appealing to you, check out 'Morzine Pampers You' and 'Summer/Winter Zen Altitude' for week-long DIY wellness retreats where you can pick and choose your activities throughout the week. Everything from yoga and pilates to wild walks, and crafting.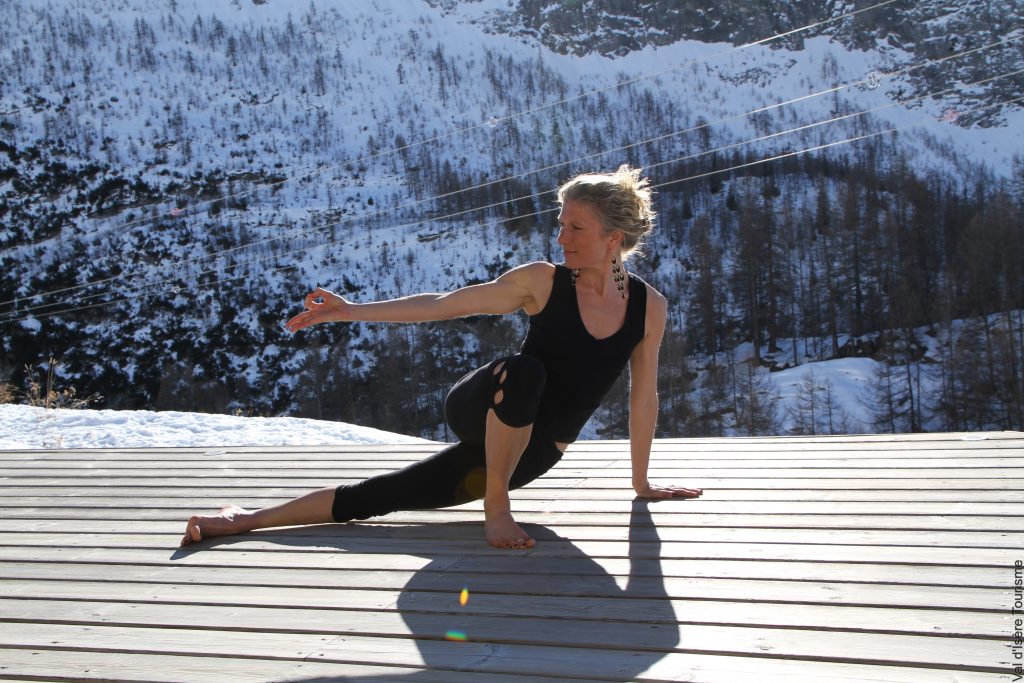 Now onto the serious sports. If fitness is your one thing, whole thing, only thing and you like a challenge then look no further. From the infamous RedBull400 to various trail running (including distances of 100km!) races and tritahlons, you're never far from a sporting event to use as a summer or winter goal. Check out our other blogs for more examples of what's on.
But let's not overlook the traditional. Of course, you can choose to run at altitude if you're braver than me (blame the dodgy knees), but let's walk before we can run. Unless you're a 'runner' then jumping right in here might just put you off the whole thing altogether. Altitude is a real thing (no matter how much we use it as an excuse…on a daily basis…despite being acclimatised), and not something to be sniffed at. If you're acclimatized to sea level and come up to even an altitude like 1400m (which is common for town level), you'll definitely feel a difference if you head straight out on a run. The major advantage here is that you can use this if training for an event. Get acclimatised to altitude, and then head back to sea level just before a big race and you'll run like the wind! To be honest, you can burn just as many calories by testing yourself and walking uphill as you can running. Walk at your pace, push yourself and pause when you need to. And most of all, you get rewarded by epic views, no matter how high you manage to reach.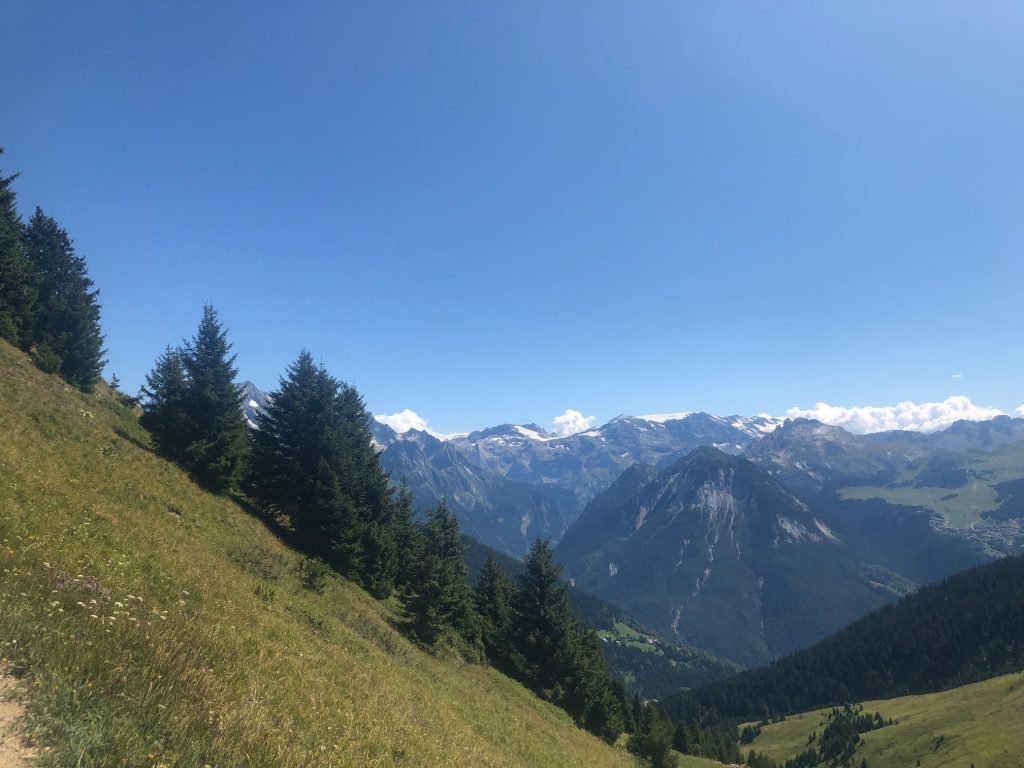 Now this is weather dependant. Running and sometimes even hiking in the winter can be tricky. But this is the beautiful thing about living in the 21st Century. Get out those raquettes (snow-shoes) or touring skis! This is where the fun really begins. If you're looking for a serious workout, then 'skinning' up the mountain before you ski down really will get muscles burning that you didn't even know existed. Even using snow-shoes adds a new element as your feet still sink slightly, adding more resistance to each step you take. Side note – on your feet is (in my opinion) one of the best ways to see wildlife. Understandably, the deer, wolves, rabbits and more tend to avoid the busy skin run areas so when you're out walking, even the routes are winding through forests and slightly more remote. It was out snow-shoeing that I saw a wolf! And regularly see packs of deer and more whilst on walks; unlike on the ski runs where the wildlife is scarce.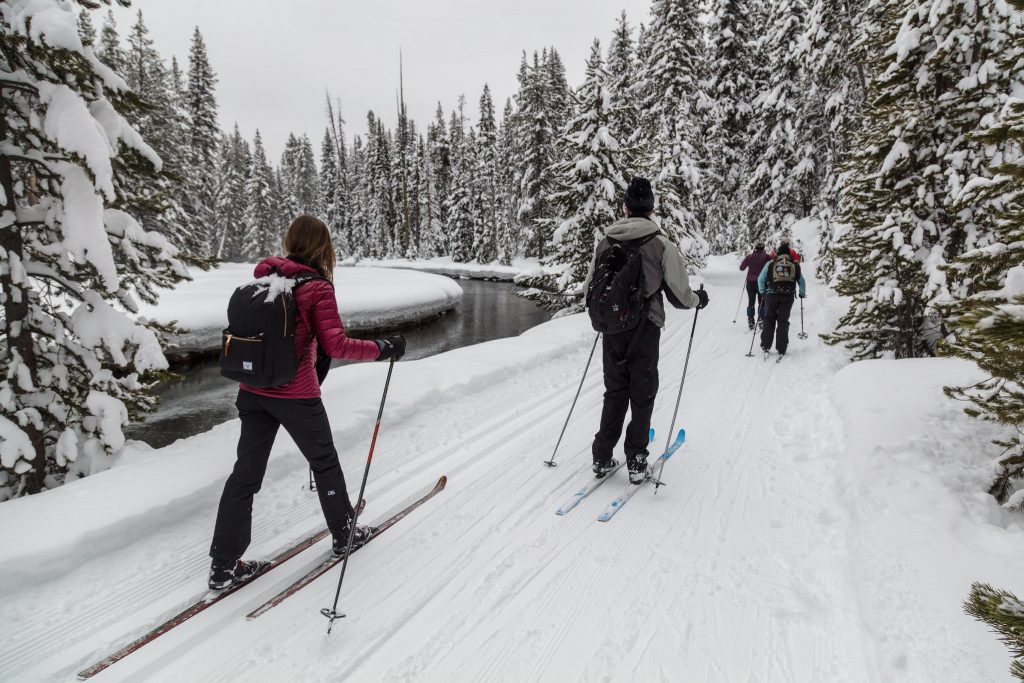 Whilst we're on the topic of alternative winter sports, a great fat-burner is cross-country skiing. Whether opting for 'classic' or 'skating' style, cross-country skiing is great for working your whole body in new areas of the valley, whatever the weather!
Just remember, whenever you're out adventuring to always check the weather forecast. The weather system is volatile and changes with a moment's notice in the mountains.
In the mountains you're surrounded by opportunities to explore. Sometimes, the best thing you can do is just to ask around on people's top tips. Top walking routes, best beautiful places to explore. Mix up your routine and get out there and you will not be disappointed. And whilst you're still acclimatising you'll be amazed how quickly the fat drops off you!