80 Years of Property in Méribel
10th February 2018 | Meribel
On 28th February 2018 Méribel officially turns 80, with magnificent celebrations expected, "inspired by the Olympics Games Ceremonies". In 80 years Méribel has, of course, changed substantially but certainly not unrecognisably.
Discovered in 1936, it was actually Brit Peter Lindsey who saw the potential in Méribel's charm and instigated the beginnings of the ski resort. It was a mere two years later that the first lift was constructed; a 31 seat sled that took passengers up to 1900m (only a fraction higher than where principle town, Courchevel 1850, now sits). If you think about it, a sled pulling 31 people at once was actually pretty optimistic considering the location of the brand new resort! But Lindsey certainly followed through what were initially big dreams.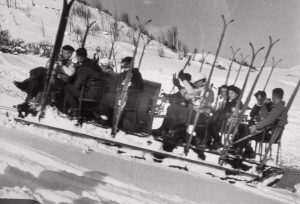 © Méribel
One of the major things that sets Méribel property apart from others is its beauty and distinctive style. The resort very much still holds that style, which is unusual as a resort grows and the need to house more people increases. Lindsey set out with a clear view to create Méribel in line with the local surroundings and to blend in, and talented architects were hired to ensure that this was followed. Those rules still remain on new buildings, so if you're thinking about building in the Méribel valley, bear in mind that strict rules still apply; but that's what keeps Méribel the way it is! The original idea was to keep natural materials; slate, stone and wood and build around the forests of fir.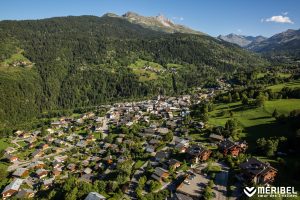 © Méribel
By the 1950s Méribel housed 50 chalets, 17 hotels and 4 lifts. The resort was growing quickly and continued to. In the 1960s the Altiport area was created, and in 1972 Mottaret was born, adding scope and distance to the ever expanding resort. On differing ends of the scale, the Altiport area is one of the most expensive in resort due to its location next to the private landing strip and Mottaret is currently standing as the less expensive area of Méribel's 15 villages. Mottaret is, however, brilliant for links. If you love your skiing then Mottaret is certainly the easiest place to travel between valleys – it makes getting to Val Thorens a breeze!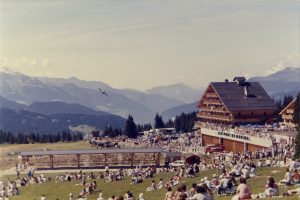 © Méribel
In 1992 the Winter Olympics arrived, and in its honour so did the Parc Olympique (today housing the swimming pool, ice skating rink and more) and the Olympe bubble. The Olympe bubble really changed things for Méribel's lower villages as it carries passengers from Brides les Bains, through Les Allues and Raffort, ending right at La Chaudanne. The lower villages of Méribel have been increasingly popular over recent years due to their space, lower prices and slightly more relaxed way of life. Prices in Les Allues have undoubtedly risen with its popularity of recent years but Brides les Bains still offers many areas all on the bubble line, making getting to the lifts really easy – if slightly clunky and with obvious signs of the lift being built before 1992! Picture me attempting to get into the doors which don't totally open enough, one limb at a time – thoroughly making skiing look uncool.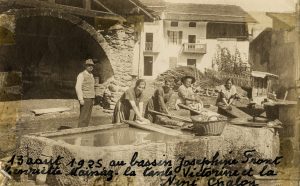 © Méribel
In 1998, firm favourite Méribel Village was put on the map when the Golf lift was built. Still a very small area, but one that packs a punch. Mainly chalets and apartments, Méribel Village also hosts a boulangerie, shop, ski hire shop, restaurant and a great bar. Only a 10 minute free-bus ride from the hustle and bustle of Méribel Centre, this quaint little area of Méribel offers a good alternative to the centre without being too far off the beaten track.
Méribel now covers a staggering 1000 hectares of land, all set within the forest areas, and therefore still making it a very real possibility to see wildlife such as wild boar, deer and occasionally even wolves – depending where you venture to.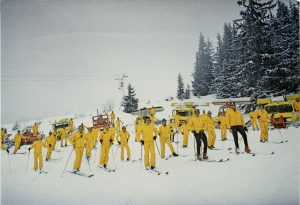 © Méribel
With a current permanent population of 2000 (out of a total 36000 beds), Méribel sits as a perfect place to buy, especially if you're interested in summers in the alps, and want to explore somewhere which still has a very quiet and undeveloped summer atmosphere.
If you want to purchase a little bit of history then get in touch with us today to start your journey. Méribel, here's to another 80 glorious years of you stealing people's hearts.