The Patrouille de France come to town
14th August 2018 | Trois Vallees
One of the beauties of having property in the French Alps is the views, the nature and the numerous activities that are on offer. Having access to this beautiful slice of the world is, we think, not something to be passed up on. But there's so much more to spending time in the Alps than meets the eye. Hopefully, over our series of journals you've had more insight and insider tips into our favourite bits about living here, but there is always so much more we want to share with you.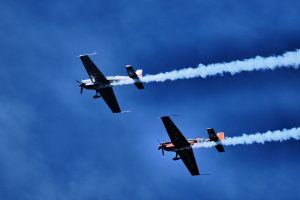 Last week, the Patrouille de France came to do a show over The 3 Valleys in aid of entertainment for the FIS Ski Jumping World Cup. Yes, you heard right, this was just to support the world cup. Why is this surprising? Well, I was lucky enough to see the British Red Arrows when I was in the UK and growing up, but you normally have to travel to air shows to get a glimpse of these acrobatic pilots. Since living in France, I've seen the French version of the Red Arrows, the Patrouille de France, multiple times a year. If there's one thing that the French Alps do well, it's entertainment and wow factor.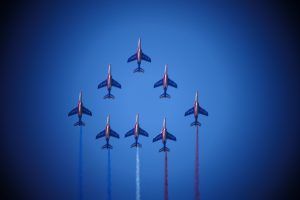 We parked at the Ball Trap, a little area between Meribel Village and La Tania, and then did a gentle walk for just over an hour up to Le Bouc Blanc restaurant above La Tania. This is a recommendation on one of our other summer blogs. This area was the recommended spectator spot for the air demonstation, and it did not disappoint! The planes appeared to go so close to each other they may crash. We sat with a picnic blanket and a glass of rose; is there any other way to watch an air show?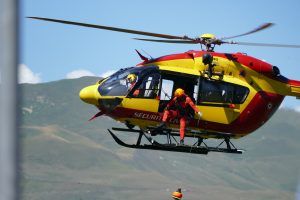 The demonstration started with a fantastic display from one of the local rescue helicopters. Many of us see these around the valley during the winter (and hopefully not many of us have had to use them!), it was great to see them 'strutting their stuff', so often the unspoken heroes in a place so extreme as this.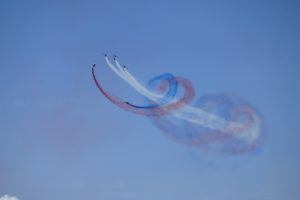 The whole display was just incredible, a mixture of fantastic skill and patriotic beauty. We really are so lucky to get to experience these things on such a frequent basis. If you own property or you're on holiday, we'd recommend always checking online or at your tourist office for events happening in and around your area. For us, it made our week, for many, it made their holiday.