Meribel Mountain Biking 2017 at a Glance
6th July 2017 | Meribel
If you've been in Meribel a while, you'll know the list of summer activities has been slowly brewing over the last few years, with this year seeing the biggest-ever number of Mountain Bike trails, and lifts open for longer. This expansion and investment into the summer lifestyle of Meribel can only mean good things for property owners and businesses in the area, with more on offer for both residents and visitors.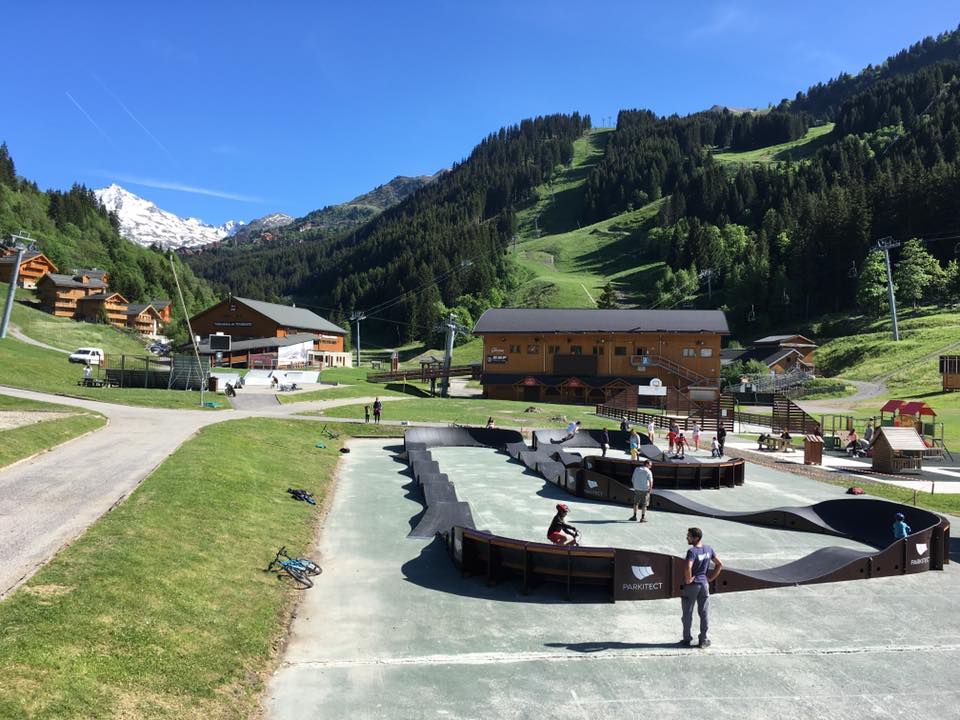 We've taken it upon ourselves to get involved with all of the activites the area has to offer – all strictly research of course!
The Mountain Biking has arguably the most emphasis at the moment with investment being put on the Meribel Bikepark year after year. New for this summer, they've also introduced a Pumptrack (see above), which is great for big kids and little kids alike. Based at the Chaudanne, it looks a bit like a black rubber track, which is for BMX bikes and potentially skateboards (depending on whether it gets covered with dirt). This has already opened, so the season is off to a great start with the local riders getting very excited! A great option for smaller children not quite ready for the open trails yet!
Key Facts for this year:
– 10 downhill trails
– 10 enduro trails
– 4 cross-country
– All-new Pumptrack
– 3 trails suitable for electric bikes, for those of us looking for a slightly less daunting experience.
– 200km of trails
– Graded green, blue, red, black (reducing the risk of accidentally finding yourself on a downhill run
In the summer, the lifts are adapted to carry the bikes, and the lift operators put the bikes onto the back of the lift for you so there's little to worry about for beginners. Make sure you look out for marmottes whilst you're on the way up!
Lifts?
Tougnete 1 & 2
Pas Du Lac 1& 2
Open from 0930-1640 every day (except Saturday for the PDL) Saturday 1 July until Sunday 3 September 2017.
Finishing the day, there are 3 bike wash stations, so you can return home with a shiny clean bike, ready to do it all again the next day.
If you're new to Mountain Biking or want the kids to have a day learning how to do it like the pros, there are lots of companies who offer guiding and instruction as well as hire. We spoke to Sport 1600, who hire a range of bikes (including electric) and even offer 'girls only' riding days for women who want to try out the sport with other ladies without the pressure of having to go too fast or furious!
Competitions:
8/9 July: 3 Vallees Addict Tour
15/16 July: King of the Mountain
With the lifts open for longer and the Pumptrack already open, it looks like Meribel means summer-business, and with temperatures averaging 30C most days, what's not to love?!